An upcoming essay from Mr Pete talks a lot about #COVIDCreativity and #Ingenuity. It is a great piece that you'll enjoy reading / interacting with (in our humble opinion). Meanwhile, we'd like to provide you with an appetizer.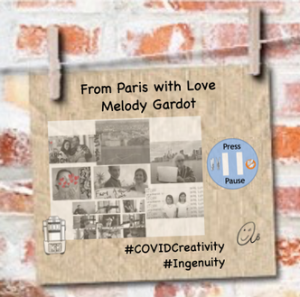 Mr Pete was impressed with the response to Melody Gardot's digital invitation for contributions to her new music video "From Paris with Love."
The song is part of her latest album "Sunset in the Blue."
See for yourself here.
Mr Pete remarked:
Melody Gardot, who I've written about before here at Jedemi, pretty much finished her new album right when the pandemic crisis hit. She knew the World was sad and hurting— people were suffering with heartache that she often sang about in her music. She also knew that the World needed to celebrate life and cherish those moments (if few) that we all share. She sent out a digital invitation for contributions to her new music video "From Paris with Love."
The World accepted her Invitation…
Mr Pete continued: I smile thinking about the response: There were Musicians and Performers, lone people and people in groups. There were People with Lovers, People with Families and People with their Pets.
Many were blowing kisses or holdings signs of where they were from. All had smiles and it appeared that their faces lit up with happiness and hope.
"Maybe one day I will see you
Maybe one day I will see you soon
With love, my love
A kiss beneath the moon…"
And here are the lyrics in a video format.
---
Oh, if you are interested in more about Melody Gardot, here are some helpful links:
Mr Pete's review of Melody Gardot's "Live In Europe", a 2-CD collection of concert recordings/adventures across the continent during the years from 2012-2016.
Spotify Sunset in the Blue can be found here and below.
---
Thanks for your time. Please share.
—30—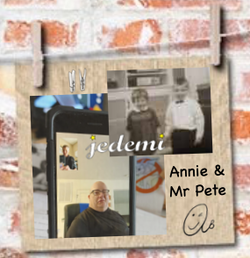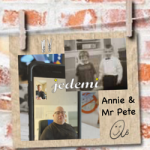 About Mr Pete
A music aficionado, Mr. Pete's mind and ears have no horizons. He has the uncanny ability to suss out the right song for the right time — a skill that is truly amazing. His lifelong passion for music began with his father's influence and was kindled during his developmental years. Mr Pete built an extensive collection of record albums —diligently organized and catalogued— by the time he was a junior in high school. His mixed tape skills, honed in college during his stint as music director, have been in continuous use over the years while curating holiday CDs as gifts for friends. Jedemi welcomes his contributions.