Mr Pete was excited about the new book penned by two-time Grammy Award-winner Rickie Lee Jones.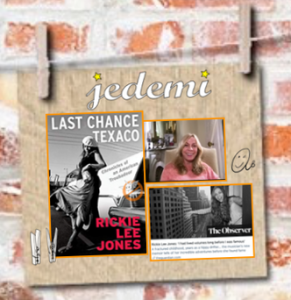 Yes, and…
You know… Chuck E's in Love…
Yes, and…
Tom Waits? Check out The Guardian piece!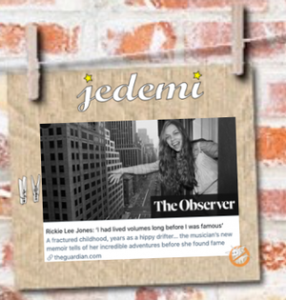 …I had lived volumes long before I was famous…
Go on…
Well, the book's title comes from one of her songs, but she also chose it, "because I spent most of my life in cars, vans, and buses."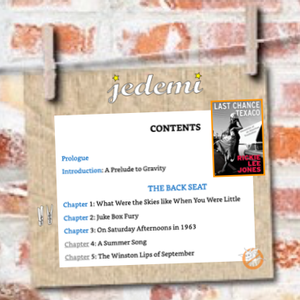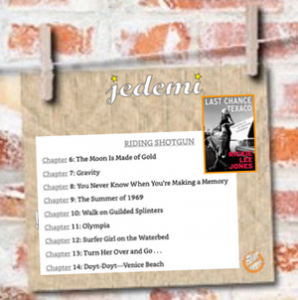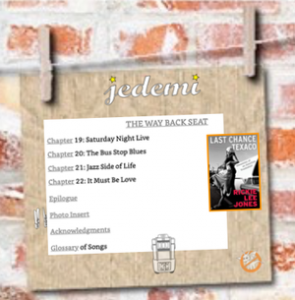 Interesting…
And you know that jingle, the Texaco Jingle, is an ear worm.
Side note: We just #SCMF discovered a 21-min documentary titled: "The man in the star."
And we digress…
There's a lot to "unpack" here, so we have planned out 3 posts. The next two will be:
Rickie Lee Jones – The View
Rickie Lee Jones – The Journey.
Now we know we've got you curious. So check out what we've unveiled so far and, as the saying goes… Stay Tuned!
---
---
Trailer for the book.  Check it out!
---
—30—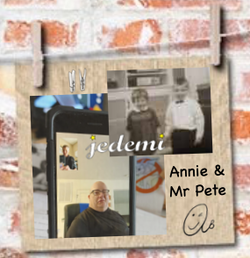 About Mr Pete
A music aficionado, Mr. Pete's mind and ears have no horizons. He has the uncanny ability to suss out the right song for the right time — a skill that is truly amazing. His lifelong passion for music began with his father's influence and was kindled during his developmental years. Mr Pete built an extensive collection of record albums —diligently organized and catalogued— by the time he was a junior in high school. His mixed tape skills, honed in college during his stint as music director, have been in continuous use over the years while curating holiday CDs as gifts for friends. Jedemi welcomes his contributions.