Welcome to another edition of #WowMeWednesday. This one is a follow-up to our "Beauty" post (Faithfull Walks in Beauty; Truly Inspirational…)
We now live in a streaming world with an emphasis on "sounds good!" with a thumbs up. But really, as Mr Pete points out, there is some fantastic packaging that enhances the listener's experience / engagement with the artist / musician.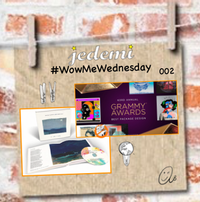 Marianne Faithfull's "Beauty" was, to coin a phrase, "Wow-erful!"  Mr Pete posted his unboxing here.
Note: We are working on creating a YouTube channel to expand accessibility.
As mentioned in his "Beauty" post, Mr. Pete felt the packaging was Grammy-worthy.
"Beauty" is indeed, beautiful! Like a mini Chapter book, oversized to standard CDcases. Poetry/lyrics printed out with illustrations.I t usually goes to box-sets and their liner notes but I can see this winning a packaging/presentation Grammy…"
The Grammy Award for Best Recording Package is one of a series of Grammy Awards presented for the visual look of an album. It is presented to the art director of the winning album, not to the performer(s), unless the performer is also the art director. [per Wikipedia]
We liked this post shows which did a fantastic job visually representing the winner and nominees for the 2021 Grammy.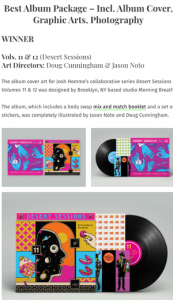 Hope you enjoyed our #WowMeWednesday post! Please share.
—30—
About Mr Pete
A music aficionado, Mr. Pete's mind and ears have no horizons. He has the uncanny ability to suss out the right song for the right time — a skill that is truly amazing. His lifelong passion for music began with his father's influence and was kindled during his developmental years. Mr Pete built an extensive collection of record albums —diligently organized and catalogued— by the time he was a junior in high school. His mixed tape skills, honed in college during his stint as music director, have been in continuous use over the years while curating holiday CDs as gifts for friends. Jedemi welcomes his contributions.