Editor's note: This is the second post of three slated regarding the Rickie Lee Jones book. You can read the first post here.
One of the inspirations that stimulated Mr Pete to explore the Rickie Lee Jones book (Last Chance Texaco: Chronicles of an American Troubadour Hardcover) was an interview he saw on The View while waiting for another television program to start. He sent Annie a link to the 8-min piece, and she "jaw-dropped."
Wow!
So what "wowed" her?
It was the interaction between The View co-host Whoppi Goldberg and Rickie Lee Jones.
Annie remarked, you could tell that Rickie Lee Jones had a profound influence on Whoopi.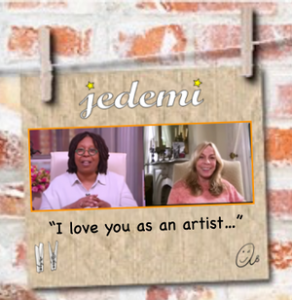 ---
Whoopi mentioned how "Pirates" (1981) being an album she played over and over. In particular, she noted that "Skeletons" was ahead of the times by like 40 years.
We should move to the West Side
They still believe in things that give a kid half a chance…
Annie said this song is a mic drop. To step away from the computer (or whatever your device of choice is) and ponder.
Here are another notable quotables for when you return:
"Everyone lives the same damn life; cries the same damn tears…" —Rickie Lee Jones
---
One more point of note… The audiobook is read by Rickie Lee Jones. You get her story in her voice. Impactful for sure!
There's one more part of this series: Rickie Lee Jones – The Journey.
Stay Tuned!
---
---
Trailer for the book.  Check it out!
—30—