Editor's note: This is the third post of three slated regarding the Rickie Lee Jones book. You can read the first post here. The second post can be found here.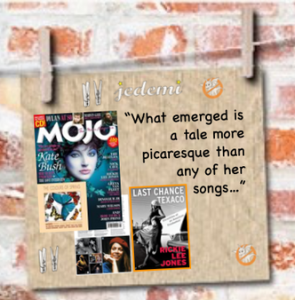 What struck Annie was how chock full of inspiring quotes and ponderables the MOJO piece was. Examples appear below.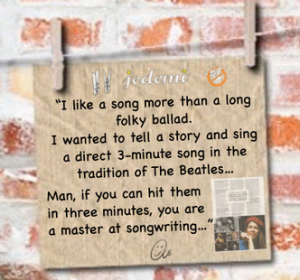 Wow!
So what "wowed" her this time?
It was the idea of condensing the story —what you are trying to convey— in a mere 3-minutes. That takes a lot of creativity and practice. Poets are trained to be concise. Clearly, Rickie Lee Jones is a singing poet.
A Great Quotable!
This is fiction, what we're doing. Let's make it so wonderful that when you leave, you're lifted… you do feel really good — not acting. Keep changing and growing and hopefully learning to care about other people…
Agree?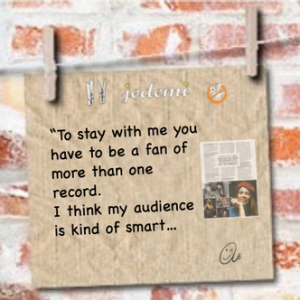 ---
You can read the complete interview from the post on Rickie Lee Jones' website.
Bonus Content
Annie found intriguing the West Side Story reference, as Rickie Lee Jones remarked:
I was always dancing down the street, always my expression of my musical self and my inner world…"
Which, of course, got Annie digging up that soundtrack.

---
That's a wrap. Whether you make the time to read (or listen to) her book, or just spend time doing further explorations springboarding from these three posts, our hope is that you'll be inspired to pursue your own adventures.
#SCMF!!
---
---
Trailer for the book.  Check it out!
—30—