Mr Pete has been intrigued with stories of resiliency and ingenuity as folks have found ways to transcend COVID's roadblocks on everyday life.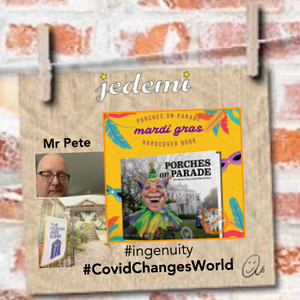 This book, Porches on Parade: How House Floats Saved Mardi Gras (2021), documents how the New Orleans (AKA NOLA) community came together to show the world that "you can't stop the Carnival spirit."
This limited-edition book, from Pediment, a Pacific Northwest publisher of high-quality books, calendars, post cards, web sites and book apps, features compelling stories and colorful photos from the award-winning journalists of The Times-Picayune | The New Orleans Advocate.
Check out Mr Pete's unveiling below.
---
Because if it limited edition, you may have a hard time tracking down a copy. If so, enjoy what you see here and keep an eye open for other stories of resiliency and ingenuity.
—30—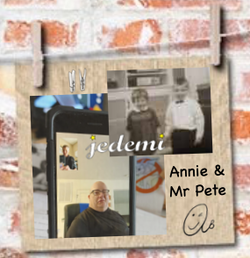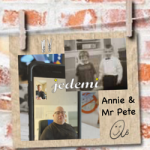 About Mr Pete
A music aficionado, Mr. Pete's mind and ears have no horizons. He has the uncanny ability to suss out the right song for the right time — a skill that is truly amazing. His lifelong passion for music began with his father's influence and was kindled during his developmental years. Mr Pete built an extensive collection of record albums —diligently organized and catalogued— by the time he was a junior in high school. His mixed tape skills, honed in college during his stint as music director, have been in continuous use over the years while curating holiday CDs as gifts for friends. Jedemi welcomes his contributions.