Peet's Coffee sent an email touting its "online exclusive" — Kona Big Kahuna coffee beans.
A big coffee to celebrate "kahuna", the Hawaiian word for a master of craft.
First of all, that master phrase ("Big Kahuna) makes the mind leap to a scene from Pulp Fiction. Hold that thought…
First, let's focus on the actions the push intended to drive:
SHOP NOW
LEARN MORE
Enter to Win a Trip to Hawaii!
(this appeared in the subject line)
Curious we were, so we clicked the online exclusive SHOP NOW to find this.
$24.95 per… 1/2 pound?!
Really??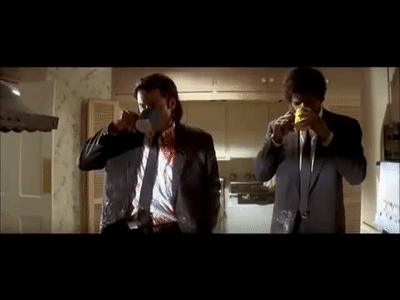 That must be some fantastic, gourmet ___, right?
So we backed up on the website and looked at the Peet's Annie normally buys for her home consumption.
Blend 101 runs $16.95 per pound.
The French Roast is $14.94 and the House Blend, which is pretty darn awesome, is $12.95 per pound.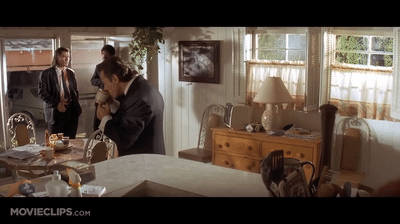 So, yeah — sticker shock at the $24.95 price is warranted.
To put it further into perspective, her "session" coffee hails from the Costco warehouse, where you can get a 3-pound bag of San Francisco Bay Company French Roast for around $18.

---
Note: By session, we are borrowing from the beer concept — an everyday drinker to get her up and writing.
---
We turned to our pal Joey, who spent quite a bit of time living in Hawaii (Honolulu) — in a condominium overlooking the Pacific Ocean that has a fantastic lanai (a little porch) for his take.
He reminded us craft pricing meant it was a coffee to be enjoyed for special occasions OR when you need to mentally journey back to the islands. Just close your eyes and sip.
AWSI, he's got a point about the price. So we might just go ahead and enter the contest to "Win a Trip to Hawaii!" as the subject of the email exclaimed. If Annie wins, she'll get first hand experience of the "specialness" of Kona beans. We just might spring for a 1/2 pound of the Big Kahuna for our mythology craft master here. It's all good!
Thanks for reading and #SCMF!
—The Gang (with help from Annie)
---
Okay, just for fun, we tracked down that Big Kahuna Burger scene from Pulp Fiction. Enjoy!