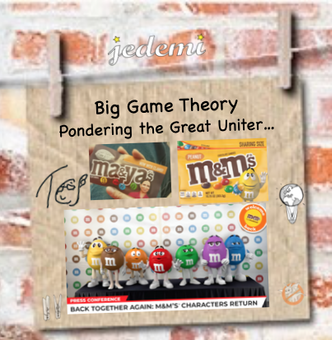 TC makes a fabulous connection when it comes to things that potentially unite us all. Read on! – the editor
---
I just finished watching the BIG GAME (AKA Super Bowl) on Fox about an hour ago. (I lucked out streamers, the game was carrier via the Fox Sports App on my Roku.. with all the commercials).
In this current environment, a lot has been reported about division (as in, a country divided). In a uniting world, three things you need to avoid are discussing religion, politics, and sports!
That being said, it is kind of hard NOT to discuss sports when it comes to the Super Bowl. However, what I did notice was the focus on inclusion and respect for the USA's biggest sporting event.
Next to our biggest sports event of the year, the next bigger uniter is… Food.
Think about it, everyone gets excited at work when a "pot-luck" is scheduled. Tailgate parties are classic throughout the football season (NFL and college games). For sure, every grocery store parking lot is jammed Super Bowl morning. Don't get me started on pizza (Pizza!).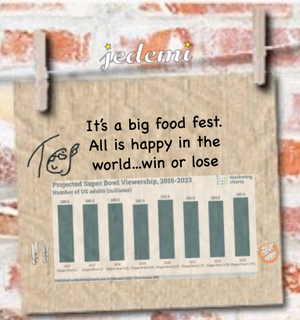 It's a big food fest. All is happy in the world…win or lose.
And there's more as the other uniter, part of the food category, is…Candy.
Airport Dinner? Yup, indeed!
Working in the airport at times of limited access to meals, M&M's was what I called Airport Dinner. Snickers and Reese's Peanut Butter Cups were close runner ups. Along with non-candy items like Chex Mix and Cheese-its, if the burger stand was closed, no starvation.
[Read: Stuck at the Airport? Don't Wait Hangry…]
So a few weeks back, it was looking like "airport dinner" was going to be penalized by the backlash on being "Woke" or the cancel-cancel culture.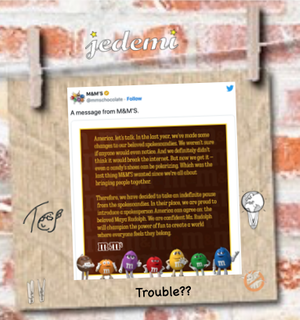 A conservative host on a conservative network made a big deal about the M&M's company tweaking the shoe wear of the M&M spokescandies to make them less gender specific.
Humm… I guess sensible shoes seem to be "woke" nowadays, as commented by someone who probably never wore pumps. But I digress.
Well, two weeks ago, the M&M/Mars Company announced a pause with the spokescandies due to the backlash. They also announced a new company representative: actress Maya Rudolph. She was to star in a new advertising campaign to premiere during the Super Bowl.
Now I had figured that this announcement was a PR stunt, like most in current politics, however my imagination was getting the best of me. Some teasers sent out featured a product name change to Ma-Ya's (a play on her name) and a picture of her face printed on the candies now.
I had visions of the company drop shipping bags and bags of these candies in the color white with her face, a non- white actress, in anti-woke sections of the country, compliments of the conservative politicians and commentators in your area.
But. This. Did. Not. Happen.
When you think about it, M&M's are in rainbow colors, so they are already diverse. We got plain, peanut, crunchy, pretzel, brownie, peanut butter, and more. Quite a diverse selection if you ask me.
Taking the high road, our "new" spokesperson, Maya Rudolph was introducing clam flavored M&M's, or My-Ya's.
Surprise!! It WAS a joke! LOL, right? Those spokescandies never left. Ah! Now we can shift focus back to enjoying a great uniter on all sides of the political spectrum. Candy!
That's a Wrap!
In closing, there's a lesson to learn.
Do not make food political, it makes you look desperate.
Better I feel. Thanks for reading (and pondering with me)! -TC
---
For Your Viewing Pleasure
They're back for good
---
Super Bowl Ad
---
The Best of Maya Rudolph
—30—