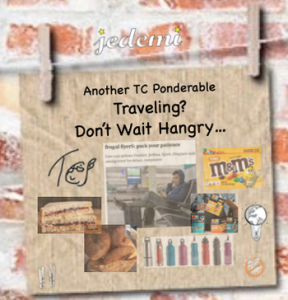 ---
There are many things I do not miss from my 12 years working at Las Vegas McCarran/Reid International Airport. The biggest thing I must say it was that HANGRY feeling.
I did not have it as bad off as the thousands of travelers passing through our airport, especially after a weather event, or airline specific meltdown. I knew how to work it and planned accordingly so I would not be stuck. Months at the airport during the height of the pandemic made sure I would know when our food establishments stayed open.
But to the novice, the occasional tourist, or the spur of the moment group, this may not be an option. These people kept my employer very busy and successful.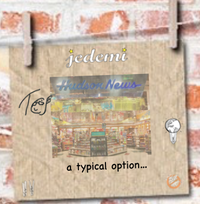 If planning ahead is an option, getting through the airport can be a breeze, and depending on the length of travel for the day, you can make it work.
Keep in mind, most airport food and beverage options, including retail stores like the company I worked for, are considered concessions, and not regular tenants like traditional strip malls or big box stores. I used to tell customers there is a reason Walmart does not have stores at the airport…
You can temper expectations knowing that airport concessions need to share revenue with many partners, including the airport itself. Also depending on the area, in order to maintain staff, most airport food and beverage units are unionized. A good airport is a consistent business. A pandemic like the one experienced in 2020, was a once in a lifetime setback, similar to the fallout of the 9/11 attacks.
Planning Ahead for Better Results…
If you have the time to prepare for travel, I recommend the following:
Bring along an empty reusable water bottle. After going through Security (AKA the TSA checkpoint), most bigger airports have refill stations for these bottles. It is your best bet to be hydrated on a budget. Make sure you fill it before you board your plane, and then after you arrive at destination, or a connecting airport.
If you have no nut allergies, a bag of Peanut M&M's, or as we used to call them, airport dinner. It can tie you over for a small amount of time.
Hitting up your supermarket or local drug store to grab some nutrition bars, like Kind or Luna, as back up for protein.
A couple of bagels, fresh that day is best, to snack on.
Bringing a stable sandwich, like a PB&J or such, does help for an emergency backup.
Note: Beware of peanut butter breath and remember, you cannot take Scope or Listerine with you unless it's a 3.4oz bottle or less.
---
Can't or Didn't Plan Ahead? No Worries…
Now if you cannot plan ahead, and are at the mercy of the concessions at the airport, keep in mind the following:
Food concessions gradually open early and close-up faster than you think. You can almost guarantee a newsstand, like Hudson, will be the first to open for basics. Located at a high traffic spots in the terminals, these tend to have hours based on the departure time of the first flight leaving in the morning. Starbucks, Dunkin, and such would be next. The rest of the food establishments will open for breakfast if required by the terms of their agreements with the airport.
Newsstands are usually the last ones to close, based on the boarding time of last flight out. Food and drink establishments want you to travel out, with your flight (and some cases, enough time for customers to sober up so they will not be denied boarding. – Yes that happens!). The later the flight, the options for hot food are less, and coffee even worse. Temper expectations.
Onboard "Dining": Depending on which airlines you are flying, there may be on-board options available during your flight. Legacy carriers (American, Delta, United, Alaska) and some low-cost carriers (Southwest and JetBlue) have basic non alcoholic drinks and some sort of light snack, like pretzels, peanuts, Bischof cookies, or the infamous Stroop waffle, with option for buy-on-board snack boxes. Ultra-Low Cost carriers, like Allegiant, Frontier, and Spirit, charge you for everything, including water. The comparable prices are to the newsstands by your gate.
Layover Dining: Budget for an expensive meal if you anticipate dining at an airport. While many airports have full service dining , don't be surprised if you are dropping serious coin at a Burger King or Wendy's. It is what it is, so accept and embrace.
---
The Wrap:
As Annie says (early and often) "Plan ahead for better results!"
Sure, there's a lot that goes into prep for travel (including your stay and transportation once on the ground). If you can carve out a little time to get yourself through the airport with proper "fuel" (snack and water), you'll be a lot happier and ready for the adventure ahead.
Happy Travels!
– TC
Note:  TC's post was inspired by this story from Mercury News…
Frugal Flyers: pack your patience
---
—30—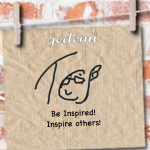 Bonus Clips…
For your viewing pleasure:
All The Best Snickers You're Not You When You're Hungry Commercials
Enjoy!