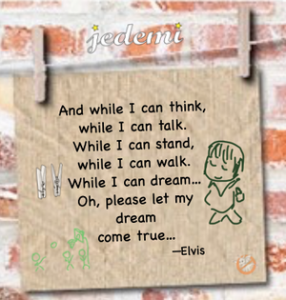 Time flies, right? While Mr Pete has been busy with his music projects (like Atomic Jukebox AKA aJB), he also found time to write this thought-provoking essay. Worthy of your time, please read and listen. Also… Enjoy. Repeat. And Share too!
—editor
---
First, a Proper Intro by The Editor
There are Elvis impersonators and tribute artists. There are movies featuring and inspired by Elvis.
[Baz Luhrmann's hit this Summer featuring Tom Hanks]
And then there's this essay from Mr Pete which tells an "inspired by Elvis" story. Or perhaps, it is his recollection of a childhood friend who was an Elvis Emulator.
Say what?
The OG definition of emulate is trying to equal or excel. There are folks that will scream blasphemy and "How dare you?" But read on and you'll see that Mr Pete is onto something. — editor
---
Thanks to the work ethnic of my parents, I grew up in a safe and mostly friendly environment. In my hometown I breathed in the air of "white privilege" — somewhat naive and unaware of how the real world works. Some would equate this to being raised in a bubble which is kinda true.
In retrospect, the Catholic school education I received instilled within me a sense of self-awareness without nurturing my soul. Alas, those adventures were reserved for my college years. The development of my character had its roots in my hometown —the people I met there and the passions we shared.
Enter the Valdez Brothers…
During the early 70s, I met the Valdez Brothers. They were considered "Hispanic" — their parents having fled Cuba in the early 60s. They came to America seeking a better life for their kids. Starting with education, the Valdez brothers were enrolled in the local Catholic grade school I was in (the prevailing belief held the Catholic School System being a "better" educational environment than the public school system).
Hispanics were rare in our hometown of Madison at that time. Sharing a common passion for sports (and specifically basketball) a small group of us befriended and hung out with them.
My father, perhaps in hopes of developing a future hoops star, had built a mini half court in our backyard. He even measured out and painted a free throw line (and demonstrated Rick Barry's underhand "Granny style" shot). Years later, he added lights so we could play into the evening.
Worth noting, and essential to this story, is the fact that our family half court was blocked off by a wooden fence —away from the street and the eyes of the general public. Our court was a safe and inviting environment for the Valdez brothers who willingly walked one mile round trip from their home in downtown Madison, several times a week.
My Dad was all smiles. Happy his court was being put to good use by the constant buzz of activity, but also he was super impressed with the dedication of those "polite Valdez brothers."
I am certain he was curious to meet their parents. Verbal communication would have been difficult they spoke little English and neither of my parents spoke Spanish (Dad was raised in a bilingual household where French with a Canadian dialect was spoken). My Dad concluded that the Valdez parents were doing something right to have such polite and well-behaved children. This is something he highly valued.
Madison Side Story…
The Valdez brothers had to adjust to social prejudices of the time. Was the "upper white class" ready to accept their daughters dating someone outside of their race? If parents came to know and respect the brothers as my Dad did, there would be NO problem.
I'll admit I had never thought of my Dad as being "open-minded," but having witnessed how some in our community treated the Valdez family, I saw my Dad in a new light.
We were all so innocent and naive it would take us years to develop an awareness of the hard, indifferent outside world. When the kindergarten teacher (lay person, not nun) decided to give the only black kid in our class a nickname, we thought that that made him special. It wasn't till one kid complained to their parents that they wanted a nickname like "McColored" had, did we learn about racism. Needless to say, that lay teacher was quickly "retired."
An Unacceptable, Learned Behavior…
Basically kids are NOT born racist. They pick it up on the street and/or at home. Because I had grown close to my buddies, the Valdez brothers, I was very much impacted by what I saw and felt.
After a long time of hiding in the shadows, the local racists started poking their heads out of the darkness when the Valdez family arrived in our town.
An example? One wise guy in my class took a box of laundry soap and cut out the word "Spic" (from the brand "Spic and Span"). Then he would flash the cutout word "Spic" every time one of the Valdez brothers would appear close by. In his warped mind, he figured he would not get in trouble because that word never left his lips. The head of our school, Monsignor Puma found out about it and needless to say, he wasn't pleased. He called out that boy's parents for an explanation and demanded that boy apologize to the Valdez entire family (not just my pals). It was an older nun, who turned this into what we now call a "teaching moment" to explain to the naive amongst us how that was a racial slur (obviously not Christian-like behavior).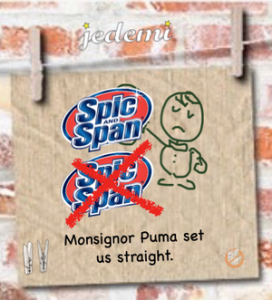 Where's Elvis?
Yes, this is a story about the influence of Elvis. Just thought I'd provide some background for context. Now let's continue.
Heroes of the 60s-70s for 200…
Growing up, it was common for little boys (and girls as my sister just reminded me) to latch onto heroes (real or imagined). The prevailing environment we were raised in had fathers sacrificing their "family time" for "working time." Mouths to feed. Bills to pay. And no spare time to hang out. That's the way it was. The moms had to maintain family structure —keeping the plates spinning (look it up).
>> Cue Ringo Starr singing "IT DON'T COME EASY" <<
And in big families (I was the second of six), any "free" time was split among the siblings. So I created my "hall of heroes" with sports stars who just so happened to share my first name:
Pete Rose (baseball)
"Pistol" Pete Maravich (basketball sensation)
As I grew older, I "branched out" when my mother helped me develop an interest in the life of inventor Thomas Edison.
Lighting My Life…
There was a period of time when I was really struggling in school (later it was discovered I needed reading glasses). I also had a persistent stutter which was being addressed with speech therapy classes. The "drive time" to those classes became valuable bonding time between me and my mother. She would often repeat this story:
One day Thomas Edison came home and gave a paper to his mother. He told her, "My teacher gave this paper to me and told me to only give it to my mother." His mother's eyes were tearful as she read the letter out loud to her child:
Your son is a genius. This school is too small for him and doesn't have enough good teachers for training him. Please teach him yourself.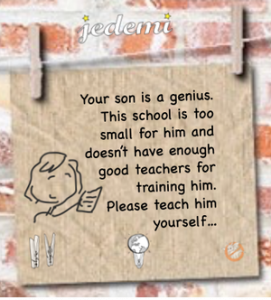 Many years later, after Edison's mother had died, he was looking through old family things. Now considered one of the greatest inventors of the century, he suddenly saw a folded piece of paper in the corner of a desk drawer. He took it and opened it up. On the paper was written the following:
Your son is addled [mentally ill]. We won't let him come to school any more.
Then triumphantly, she would always finish the story with this bit:
He wrote in his diary:
"Thomas Alva Edison was an addled child that, by a hero mother, became the genius of the century."
Makes you think about heroes in a different light.
Elvis NOW in the Building…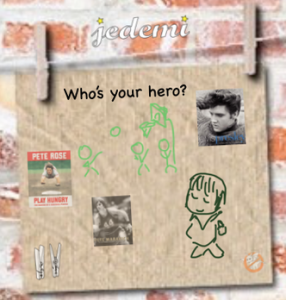 Wishing to compare heroes I asked my pal, Silvo Valdez who his hero was. He simply stated, "Elvis Presley."
"ELVIS?" I questioned. At this point of my young life I was barely aware of Mr. Presley. My Passion for music developed in my later years.
[My musical hero was Jersey's own Bruce Springsteen. That fandom started in my High School years, and still burns inside me today.]
Silvio's reasoning went beyond the world of Elvis's music.
He looks like me.
Well that was one point I never considered. Both Silvo and Elvis shared that jet black hair look (although I later discovered that Elvis dyed his hair) and there was the same tone of color (light olive?) in their complexion.
Silvo went on, listing those characteristics that he had not only admired in his hero Elvis, but wished to adopt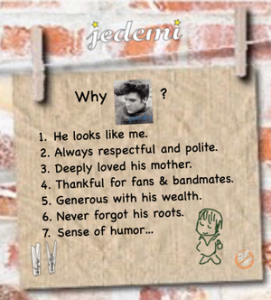 "In public Elvis was always respectful and polite." (traits that my Dad tried to instill in me)
"He deeply loved his mother."
"He drove a truck to help support his family, once he started becoming successful in music."
"He helped raise his family out of poverty."
"He was thankful for his fans and his bandmates."
"He was quite generous with his wealth."
"He NEVER forgot his roots (Rockabilly/ Gospel) nor his hometown."
"He had a sense of humor —often poking fun at himself."
As Silvio continued his recitation, he offered a point directed to me: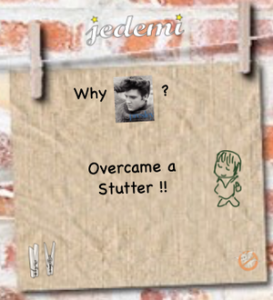 "Elvis overcame a stutter."
I was never able to confirm this, but that thought alone, was inspiring to me.
The Summer of Elvis…
Over the course of the summer I was introduced me to various other aspects of Elvis' life by Silvio. These seemed to be geared towards those dreams and desires that a young boy wished that he had himself.
"Elvis introduced Hollywood to Karate"
I would question that, suggesting that it was Bruce Lee had something to do with it.
"He always got the girl in his Movies" (obviously)
"He dated Ann-Margret"
A rumor at the time and not yet proven.
"He was willing to tackle social issues in his films."
The 1969 social drama, "Change of Habit," he portrayed a hip, young doctor who unwittingly falls for a nun portrayed by Mary Tyler Moore. See trailer here. And in his music, covering Mac Davis' "In the Ghetto."
"He took care of his own business and never listen to critics
[add tcb picture]
When I grew older I learned to appreciate Silvo's choice of hero. His reasons did make sense. I was finally able to catch parts of Elvis' "69 Comeback Special" and a late-night showing of "Kid Creole" made the song "Trouble" a fav of mine.
In my early partying days I would join my friend Woody (the only Black person I knew in my hometown), in reciting the lyrics whenever we smelled something going down.
If you're looking for trouble
You came to the right place
If you're looking for trouble
Just look right in my face
I was born standing up
And talking back
My daddy was a green-eyed mountain jack
Because I'm evil, my middle name is misery (yeah, yeah)
Well, I'm evil, so don't you mess around with me…
Fashion was My Passion…
Other than those reasons that Silvo stated, I developed an appreciation for Elvis' fashion sense. My Dad would say that a sharp dressed man will get the ladies attention whenever he walks into a room. Those clothes I bought at the local Chess King did not exactly reflect those duds the King (Elvis) wore. We all wished we could grow those sideburns. A pair of wrap around sunglasses was the last attempt to complete that "Look", No that didn't work either. No one can capture the essence of cool that was Elvis. WE can just bask in the glow of his presence, dance to the rhythm of his music and scream and/or smile at the sound of his soft voice.
Memories of the 16th of August 1977
Silvo called me the day Elvis died. I suggested he come over to listen to some music. When I opened the door I could see the pain in his eyes, and I could not offer him much comfort. We talked a while and listened to some music. It was an emotional time for both of us. Then he stood up to leave and I noticed his eyes were red from crying, so I asked him to wait as I went upstairs to our kitchen and searched in our "everything" drawer. With great satisfaction, I located a pair of my Dad's wrap-around sunglasses (these had been abandoned from back in the day, when he owned an Alfa-Romeo convertible).
We can't let the world see you crying.
I offered the glasses to him. Silvo gave me an Elvis snarl, and a thumbs up. The transformation had begun.
Be Like the King…
You are probably wondering what happened next for my pal, Silvio. He started combing his hair back, like into an old fashioned pompadour soon after Elvis died. At first he was made fun at in high school, but then synchronicity struck.
The year Elvis died was also when the movie "Saturday Night Fever" came out. The following summer, the movie "Grease" came out. Both of those films starred a young John Travolta. Silvo with his Elvis "do" suddenly became very popular with the ladies (if you squint your eyes and look at him sideways he looked slightly like the characters Travolta played).
He was Cool but Dangerous. What more does a high school girl need?
Yeah, Silvo was the first one in our group to ask and go out on an actual (not group/family) date. And the first one to kiss a girl (or as he puts it they kissed him). The rest of us were in awe of him attracting so many girls in such a short period of time. Silvo wink at us and said "I was just Taking Care Business."
The End.
Roll credits…
Thanks for reading/listening/viewing! #SCMF —Mr Pete
—30—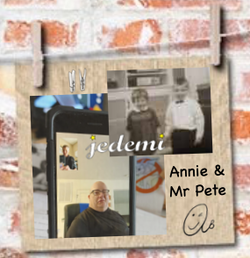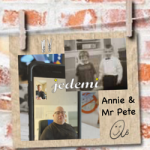 About Mr Pete
A music aficionado, Mr. Pete's mind and ears have no horizons. He has the uncanny ability to suss out the right song for the right time — a skill that is truly amazing. The Gang here at Jedemi enjoys his contributions.
Bonus Tracks:
First Time Hearing Elvis Presley – If I Can Dream Reaction / Breakdown
---
Elvis Presley – If I Can Dream ('68 Comeback Special)
---
Elvis Presley & Austin Butler "If I Can Dream" 68 Comeback Special Side by Side
---
Elvis – If I Can Dream + Lyrics
—30—