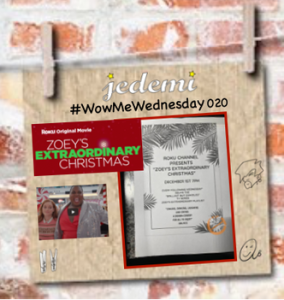 Today is the day Mr Pete has been waiting for as Roku unveils "Zoey's Extraordinary Christmas." The TV series about a woman who discovers she has the ability to hear the innermost wants, thoughts, and desires of the people around her as songs and musical numbers, clearly resonated with him and for a good reason. Read on to learn more. —editor
---
My PSA: Get Your Roku Tuned in and Watch Zoey's Extraordinary Christmas.
Had to lead with what I've been anticipating (and wrote about in last week's WowMe).
Here's the trailer if you want a quick peek without clicking to my other post.
Note: I am hosting a viewing party on December 1st, for the residents of my 55+ Apartment Complex.
---
Now please allow me to give you some context…
"SPOILER ALERT, NAKED EMOTIONS AND WHY I CRIED"
In Season One, Episode One we are welcomed into Zoey's world. Here we meet Mitch, Zoey's Dad. He is slowly dying from a neurological disease. Mitch was Zoey's rock. A person she would go to —to confess, to complain, to share her life experiences and to seek words of wisdom. However, because of Mitch's condition he is unable to communicate.
After a rough day, Zoey pours her heart out to him. She is aware that he cannot talk, but he hears everything she says.
Sometimes we just need someone to listen to us.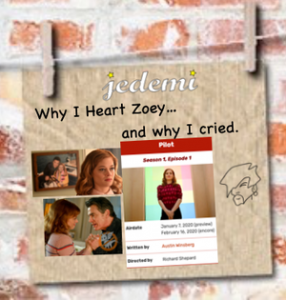 Leaving a motionless Mitch on the couch she walks towards a picture of the family in happier times. In the reflection of the picture she sees Mitch STANDING behind her, SINGING Cyndi Lauper's "True Colors."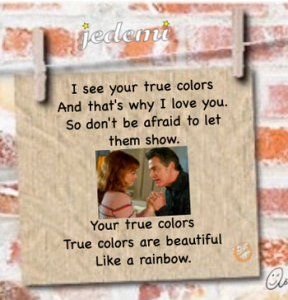 As Zoey's eyes filled with tears, so did mine. This was a powerful and beautiful moment. The expression of joy on Zoey's face as she heard her father sing to her was heart-breaking and painful.
When I suffered a stroke several years ago, I was temporary paralyzed. I could hear what everyone was saying but unable to move or communicate myself.
To see Zoey receive comfort in the words Mitch was singing was a spiritually up-lifting.
---
And Mo was right…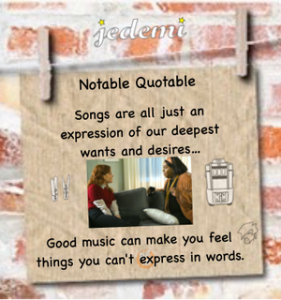 ---
Now to fast forward to the last episode of Season One. Mitch has passed and the family upon returning from his service, breaks out in song (Don McLean's American Pie), each member sings a line. The song continues and is passed along to the guests inside.
As the song travels though the house (again, in one long tracking shot), we see each person it touches express their emotions. Even Mitch's Caretaker takes a turn. The scene comes to close as the guests are leaving, one-by-one, with the widow [Mary Steenburgen as Maggie Clarke, Zoey's mother and Mitch's wife. She and Mitch ran a landscape design business prior to his diagnosis] singing the closing verse:
"and the three men I admire most,
Father. Son and Holy Ghost,
Took the Last Train for the Coast the Day the Music died."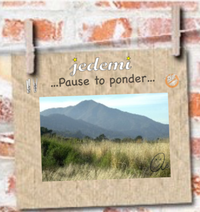 … and take a deep breath.
---
That's a Wrap!
Please watch this series, and if you can, watch it with someone you love. In fact, don't just watch. Sing along and dance like no one is looking.
[I dance in my mind since my body won't cooperate]
Embrace YOUR inner Zoey. And if so inspired, please join me in reaching out to Roku to encourage them to fund another season (life beyond the Christmas special).
Most of all, please enjoy life and each day it gives us.
Thanks for reading/listening/viewing!
#SCMF
—Mr Pete
---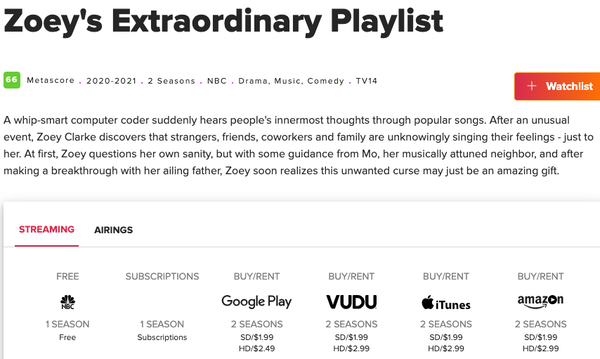 —30—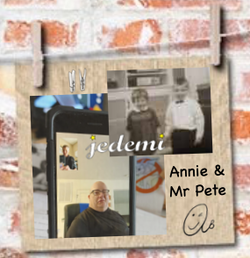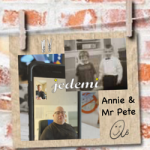 About Mr Pete
A music aficionado, Mr. Pete's mind and ears have no horizons. He has the uncanny ability to suss out the right song for the right time — a skill that is truly amazing. The Gang here at Jedemi enjoys his contributions.