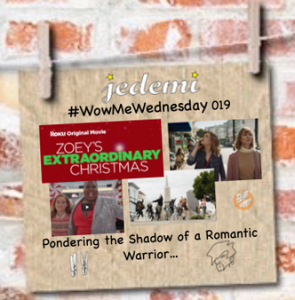 Good music can make you feel things you can't express in words. Mr Pete celebrates a "brilliant but canceled" TV show that is returning (by way of the Roku streaming service) to complete its mission…
---
In my previous post I suggested that Every Song held the Soul of a Romantic Warrior and when a Song touches us all, its Soul has completed its mission.
Borrowing a line from an old BRAVO Cable series, I would like to introduce you to a "Brilliant but Canceled" TV show that is returning (by way of the Roku streaming service) to complete its mission.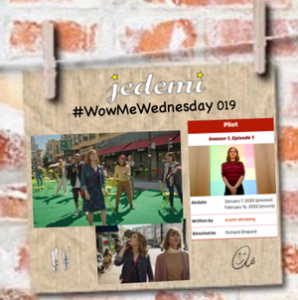 [fair warning there will be plot spoilers]
"Zoey's Extraordinary Playlist" was a TV series that I found to be especially unique and immensely enjoyable.
In brief, Zoey's Extraordinary Playlist is an American comedy-musical television series created by Austin Winsberg. It follows a woman who discovers she has the ability to hear the innermost wants, thoughts, and desires of the people around her as songs and musical numbers.
The pilot starts when Zoey happens to be taking a MRI the same time a minor earthquake hits San Francisco. Later walking down the street she hears a woman's inner thoughts as performed in song and dance. Having witness the woman's performance, Zoey concludes that the woman must be sad.
Zoey is apparently experiencing an alternative reality. When she questions the woman about the song the woman proclaims that she has NO idea of what Zoey is talking about.
Zoey's ability to recognize that woman's sadness in her performance is what I am calling [I would like to [infer] as] "Within the Shadow of the Romantic Warrior."
We all have various degrees of empathy. As the Romantic Warrior in us whispers challenges to our survival, it is with the acceptance and understanding of these whispers that we become united in our humanity. It is within the Shadow of the Romantic Warrior that we discover that WE are not ALONE. Even though we are all suffering AND in fear of the dying of the light, we gather our strength with sharing our experiences.
There is a level of comfort we feel when we can express our feelings (in art, music and/or dance).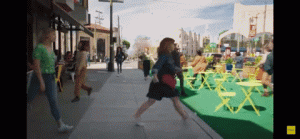 During the course of the day, Zoey continues to have these "experiences." She goes to her friend Mo, (who is somewhat of a type of Musicologist) to help her understand a deeper meaning in the songs she is hearing.
After having several of these "events" mix with inspiring conversations with Mo, Zoey decides that she was gifted this simply to go out a help these people.
By understanding their cries as performed in song and dance, Zoey has become determined and enlightened. She has accepted the challenge of her mission.
We were privileged to witness her adventures every week — that was until "Zoey's Extraordinary Playlist" got canceled by the network.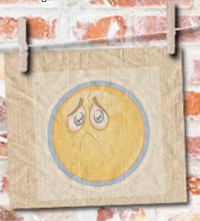 ---
Rebirth of the Cool…

When a TV show gets canceled, fans sometimes gather on the internet to express their grief. The word of mouth spreads and this enraged tribe sways with a sense of confidence. An opportunity is created and somewhere, somebody accepts the risk (or perhaps grabs an opportunity).
Enter the ROKU CHANNEL.
Hearing the cries of Zoey fans, Roku locked down the streaming rights to the two years of "Zoey's Extraordinary Playlist," so now this extraordinary show is available on demand.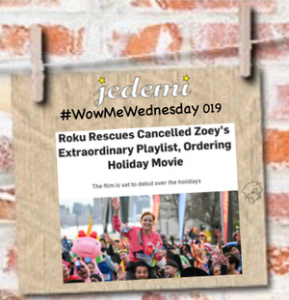 ---
Note: Established in 2017, The Roku Channel is the home for free entertainment on the Roku platform. In addition to Roku streaming players, The Roku Channel is available on Roku TV models produced by TC and Hisense, plus NOW TV and Sky Q devices as well as Amazon Fire TV.
---
Not just settling down for content acquisition, Roku stepped up to build off this base — creating and gifting us with a brand new special: "ZOEY'S EXTRAORDINARY CHRISTMAS."
"We are absolutely thrilled to call 'Zoey's Extraordinary Christmas' our first Roku Original film and make it available to both longtime fans and new ones on The Roku Channel this holiday," said Roku's head of original scripted programming Colin Davis.
---
I find this trailer to be a PERFECT marketing tool. With its energetic singing and dancing —with one long camera shot (!!), it reaches into your heart while, your soul demands to join the party.
I miss hearing Mo sing. Anyway, please mark your calendar for December 1. Search for watch parties (I will be hosting one here in our community room).
Oh this just in… Looks like the chain of Alamo Drafthouse Cinemas will be hosting a Zoey Christmas event.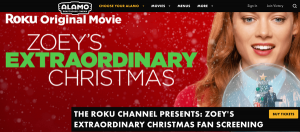 START THE HOLIDAYS ON A HIGH NOTE!
Heart songs and the holidays. Who could want anything more? The Emmy-Award winning hit series is now the movie event of the season! Come out to Alamo Drafthouse for this once in a lifetime experience that's truly extraordinary. Begin the night with photo opportunities and end the night watching a Q&A with the cast and creator from the Roku Original Movie Zoey's Extraordinary Christmas.
I've got lots more to say about Zoey, but Annie, my editor, is saying pencils down. But stay tuned for a not to be missed post! #SCMF!
---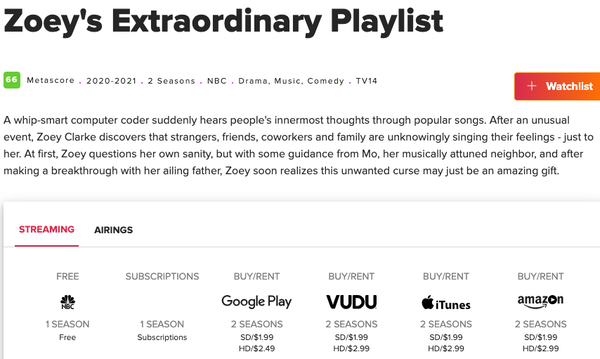 —30—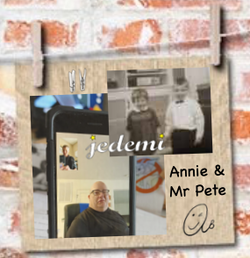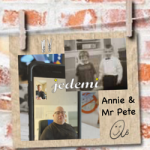 About Mr Pete
A music aficionado, Mr. Pete's mind and ears have no horizons. He has the uncanny ability to suss out the right song for the right time — a skill that is truly amazing. The Gang here at Jedemi enjoys his contributions.