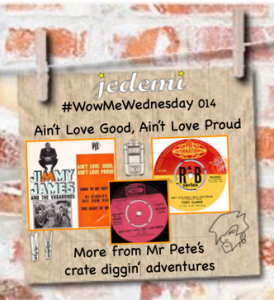 My latest passion is virtual crate digging.
From my office in my apartment, using the tools of my computer and the Internet, I explore the world of YouTube, searching for the rare unique and unusual.
Like a Pirate Radio Station, I hope to share my "booty" here, for your soul(s) to sample, enjoy and share.
This weeks picks are songs that sound like they were recorded live with an audience. The audience claps, shouts and usually response back in the refrain.
This week I found two versions of the song:
"Ain't Love Good, Ain't Love Proud"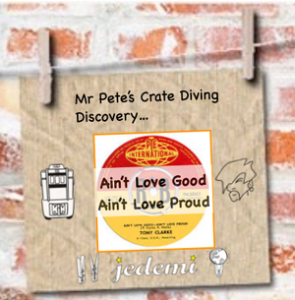 One version of "Ain't love good, ain't love proud" is by Jimmy James & the Vagabonds.
The other version is by Tony Clarke.
Closing my eyes I try to imagine a scenario where these songs were performed / recorded:
A smoky nightclub or a basement?
A frat party or an outdoor block party?
Uptown/Downtown/the Beach?
Give 'em a listen. Where's does this music take you?
---
---
Crate Digger Wrap…
The thing I've noticed is that you can totally lose yourself in crate-diggin' adventures — but in a good way. See the world differently. Hear things you may have ignored. It's all good, really. So thanks for coming along with me.
I very much hope that you'll find some inspiration and do some crate digggin' and sharin' of your own. And, as always, we here at Jedemi encourage you to #SCMF: Stay Curious!
—30—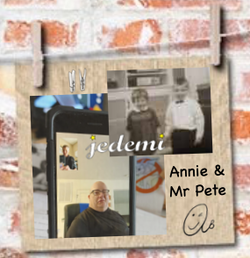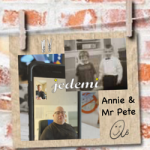 About Mr Pete
A music aficionado, Mr. Pete's mind and ears have no horizons. He has the uncanny ability to suss out the right song for the right time — a skill that is truly amazing. The Gang here at Jedemi enjoys his contributions.
---