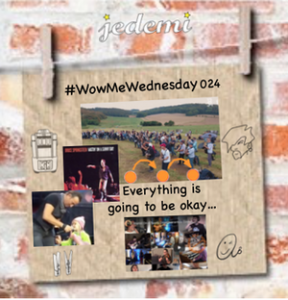 Welcome to the first WowMe of 2022 (though we decided to roll forward the numbering from last year). As COVID continues into this year, Mr Pete has also continued to find pockets of sunshine and joy as people continue to rally and inspire each other. View / Listen on! —editor
---
As we enter 2022, it seems like more of the same with the pandemic (masks, boosters, social distancing, WFH, etc.). Perhaps that's what drew me to the Gospel according to Bruce (his later works) and specifically, the song "Waiting for A Sunny Day" which appears on "The Rising" album.
"Everything is going be okay."
Within those simple words Springsteen reflects on a core Christian value. Our purpose in life is to help one another and offer words of positive encouragement. This notion is eternal, and explicitly necessary in times of crisis.
While history has given us the 9/11 attacks and COVID-19, humanity's ability to survive depends directly on the kindness of others. This can be done with words and music. With unity we find our strength.
Having found this video on YouTube, I felt the need to post it on my Facebook page.
I simply captioned the post: "This Video brings a Smile to my Weary Face."
These 200 Belgian musicians from three music schools) are not just playing a respectful "thank you" directed to/for Bruce Springsteen. Rather, it is within the nature of their joyful performance they are sharing a message to the world.
Their smiling faces, with voices in unison, yielding their instruments proudly while dancing defiantly have created a magical six minutes.
This is a Love Letter to the World…
The Thunder as the Drummers kick in (Mighty Max Weinburg style) brings to my mind what the sound of the world's collective heart beats would sound like.
When the music drops out and we are gifted with waves of rhythmic handclaps, I am reminded of our spiritual strength in unity.
At the very end, when the assembled gang looks to the sky to watch the banner plane, in my mind, it was the perfect Jersey Shore salute to "The Boss."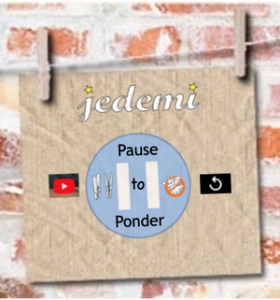 It is a video worth repeat viewing. Play it again and don't be afraid to sing along with the Chorus. If this song hasn't become your latest ear-worm, then you my friend, as Southside Johnny would sing, have a "Heart of Stone."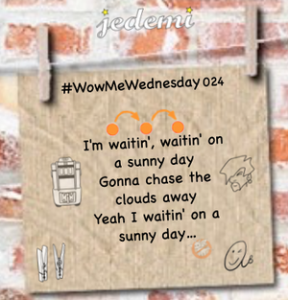 Alas, no bouncing ball here, but sing along with Mr Pete anyway — it's highly encouraged.
"It's raining but there ain't a cloud in the sky
Musta been a tear from your eye
Everything will be okay
Yeah, funny, thought I felt a sweet summer breeze
Musta been you sighing so deep
Don't worry we're gonna find a way
I'm waitin', waitin' on a sunny day
Gonna chase the clouds away
Yeah I waitin' on a sunny day
Without you I'm working with the rain falling down
I'm half a party in a one dog town
I need you to chase the blues away
Without you I'm a drummer girl that can't keep a beat
An ice cream truck on a deserted street
I hope that you're coming to stay
I'm waitin', waitin' on a sunny day
Gonna chase the clouds away
Waitin' on a sunny day
Yeah!
Go!
Hard times, baby, well they come to tell us all
Sure as the ticking of the clock on the wall
Sure as the turning of the night into day
Your smile, girl, brings the morning light to my eyes
Lifts away the blues when I rise
I hope that you're coming to stay
Because
I'm waitin', waitin' on a sunny day
Gonna chase the clouds away
Waitin' on a sunny day
Hey!"
---
Worth noting… When it was time to release a music video for this powerful song, it was decided that a live concert version would make a better statement than the studio version of it. Good call, I say.
From the crowd singing along to Bruce sliding across the stage on his knees, what we witness here is a Celebration of Life!
We need this now more than ever. —Mr Pete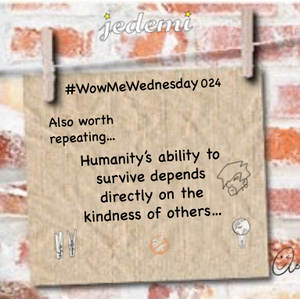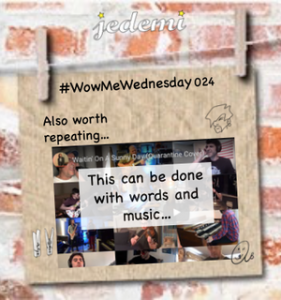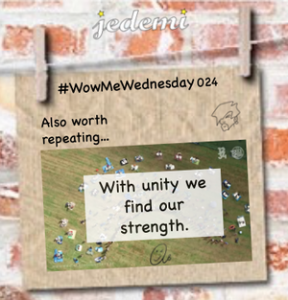 ---
That's a Wrap!
For me anyway, it is pencils down time. I know you've heard this before from me, but this is another "Worth repeating. Worth sharing" post. Thanks for reading/listening/viewing! #SCMF —Mr Pete
—30—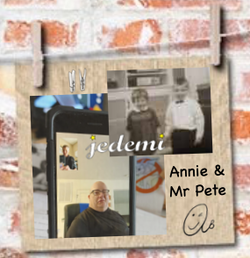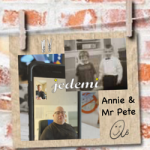 About Mr Pete
A music aficionado, Mr. Pete's mind and ears have no horizons. He has the uncanny ability to suss out the right song for the right time — a skill that is truly amazing. The Gang here at Jedemi enjoys his contributions.
Bonus Tracks:
You know how sometimes when you stay through the credits in a movie, you are treated to additional pieces of joy? Well, here's some joy you won't want to miss. The first video is from Bruce's performance in Oslo (2106), where a little Angel preaches the words of Bruce:
And here is an inspired Quarantine Cover…