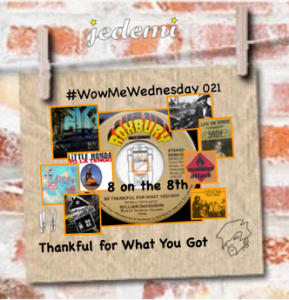 When Mr Pete submitted this piece, we were way-wowed! This has been a breakout year for him which is especially noteworthy as this month marks nine years since his stroke. Thankful! Grateful! Dance-ful! He's amazing and a true inspiration. Read / Listen on! —editor
---
William Devaughn's "Be Thankful For What You Got," is one of those songs that in its pure essence, completed its mission.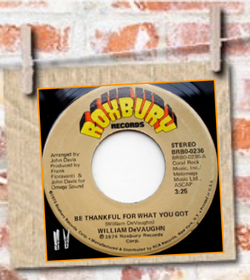 Whether hearing it for the first time, or recalling as part of a positive memory, it continues to reach out and touch our minds and souls. The lyrics are a prayerful reminder on how lucky/fortunate WE are.
[a theme for 2021 no doubt starting with Mr Pete's first grateful post]
The backbeat of the music encourages the body to sway, in a unified joyful celebration of gratitude to the ONE who has blessed us. This magic is NOT lost, no matter how often song is interpreted.
Here the original is incorporated with images of old school New York City.
Challenge: Can you name all the "guests"? Here's one. I spotted Walt "Clyde" Frazier of the NY Knicks basketball team at the 3:02 mark.
---
Next up, Sade gives us a "Quiet Storm" approach, like rolling waves of distance thunder. It's subtle yet still powerful. Here she is thankful for her touring band
---
from 1992, UK's Massive Attack we are this live performance.
---
A silky-smooth version comes to life here in this rendition by Orgone, an 8-piece soul machine driven by Dan Hastie and Sergio Rios, once two kids from the San Fernando Valley of Los Angeles.
Stretching [lengthening] the song with jam-school aesthetics, becoming an antidote to end of a long holiday weekend.
Mr Pete sez: Chillax, perhaps with a drink nearby and a video of a burning fireplace on the telly.
---
This one is a great vibrant video [Pepe Marquez – Be thankful for what you've got —a tribute to the Southern California car culture.
Mr Pete sez: I dig the smooth jazz trumpet break in the middle. Plus, a song of thanks become a song of love with a new verse added on.
OH, THOSE CARS!
---
Flashing back to those days when I was music director at a college radio station…
Yo La Tengo, an American indie rock band formed in Hoboken, New Jersey in 1984, gives us an alternative spin on the Classic.
The vocals sound like Lou Reed just strolling down the Dirty Boulevard looking for the "Wild Side of Life."
---
And with a faster tempo, the band "Love" from San Fransisco captures the hippies spirit. Notice the fluid bass line.
---
And now to my favorite: Live from Daryl's House
---
That's a Wrap!
Time for me to put pencils down and get your input / feedback. What version reaches out and touches YOUR soul?
Oh yeah… worth repeating as this week and last week's post share a common action item: Don't just watch. Sing along and dance like no one is looking. Most of all, please enjoy life and each day it gives us.
Thanks for reading/listening/viewing!
#SCMF
—Mr Pete
---
—30—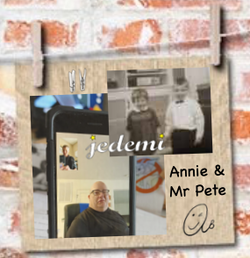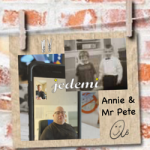 About Mr Pete
A music aficionado, Mr. Pete's mind and ears have no horizons. He has the uncanny ability to suss out the right song for the right time — a skill that is truly amazing. The Gang here at Jedemi enjoys his contributions.