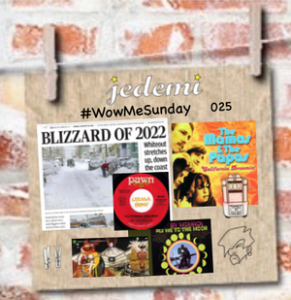 As Mr Pete looked out the window at yet another snowy day in South Jersey, his mind went to the warmer climes of the left coast. A enjoyable musical interlude on such a winter's day…
View / Listen on! —editor
---
When the Mind goes on Vacation, our Wants and Desires come out to play. I once wrote that within each Song lies a Soul of a Romantic Warrior. This Soul is emotionally weary from its many travels. Its vision remains unclear —That is, until a song steps into the spotlight.
"I'd be Safe and Warm (repeat)
if I were in L.A, (repeat)"
Another Voice repeats what the Lead Singer sang.
I noticed that "refrain" is in a different voice than the singer, so the singer is not repeating to make a point. Rather it seems as though another inner voice is acknowledging and agreeing with the singer's statement —between Body and Soul.
(YES, indeed!) You'd be Safe and Warm
if you were in L.A. (Another PLACE and perhaps Another TIME)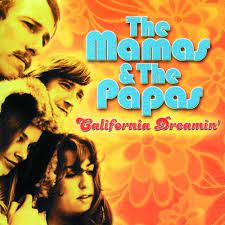 This is the version most know:
Artist: The Mamas & the Papas
Album: If You Can Believe Your Eyes and Ears
Writer(s): John Phillips, Michelle Phillips
Released in early December of 1965, by Folk-Rock Group The Mamas & the Papas, to me it seems
their performance of the song reflected sentiments many people had at that time.
They rather be somewhere else (place), Not at the current season (Time) and may I suggest with someone else. Give it a listen…
My take? The Mind is perhaps reflecting on a past experience with the knowledge a "Safe and Warm" feeling could be achieved in a different place.
---
Other Versions, Other Takes…
I came across various interpretations of the song which seem to bring us to realms where Wants and Desires are allowed to play. Let's start with Mr. Bobby Womack's clear and soulful version:
A horn section flickers around the passionate vocals. The urgent pleads express his demand (Want) over his wishful thinking (Desire). This is a performance from a man that I imagine, is stuck in Chicago in Mid-Winter, without his partner/lover.
---
Hendrix Haunts the Hazel Dreamin…
The spirit of Jimi infuses this version by Parliament-Funkadelic Lead Guitarist Eddie Hazel.
He seems to cast a VooDoo spell on us with this take from his album, "Game, Dames & Guitar Thangs (1977).
Jimi Hendrix haunts this version, as Hazel's vocals and guitar techniques are eerily similar. We return to those inner voice(s) with a group of female background sisters, emphasizing key words and phrases. I feel this Psychedelic performance transports us to another TIME (mid-sixties) and again, to our SAFE place (be it Southern California or up in San Francisco's Haight-Ashbury?).
---
An Instrumental Take…
I had actually shared an album that included this version with Annie over the summer (turning her into a Baby Huey fan). It is an instrumental, that features a dreamlike flute dancing across the melody.
My feeling is that the flute is getting pushed aside by waves of horns and percussion —moving our train of thought from Dreams to Desires to Wants.
And when Mind returns from Vacation, it acknowledges it needs to be SAFE and WARM. It needs to be in L.A.
Indeed… The Huey wants a "U-ey" as in U-Turn… Back to LA Baby!
---
A Deep, Blues-Like Take…
When I listened to Lee Moses, his Blues-like performance seemed to convey a hurt and tortured soul.
Again a horn section jumps in, but in this case to give us dramatic pleads. This Man needs to be somewhere else (like California), in a soul-saving effort to fulfill his Dreams.
---
The Author's Fav…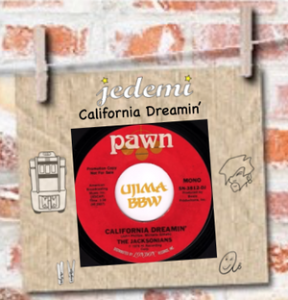 The Jacksonians created perhaps my favorite. The song starts slow, like a modern Blues, with background singers that sound like Angels. The pace starts to develop a sense of urgency, like the man suddenly becomes self aware of his madness.
The lyrics seem to be directed, passionately to the one person that he misses the most. Only in her arms will he find himself "safe." The music captures the singer's pain and the dramatic flourishes serve as exclamation points to each status that he confesses/sings.
---
That's a Wrap!
There are plenty more versions to fill the hours of a cabin-fevered person on a snow day. I'm providing some more them below, in the bonus section, without commentary. Please give a listen and let me (us) know your thoughts. Thanks for reading/listening/viewing! #SCMF —Mr Pete
—30—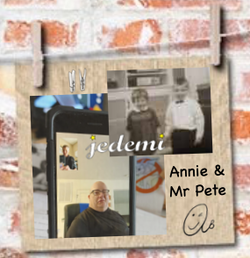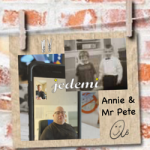 About Mr Pete
A music aficionado, Mr. Pete's mind and ears have no horizons. He has the uncanny ability to suss out the right song for the right time — a skill that is truly amazing. The Gang here at Jedemi enjoys his contributions.
Bonus Tracks:
---
---