Welcome to another edition of #WowMeWednesday. The countdown is on! In less than 10 days, Frankie Valli's new album will be released.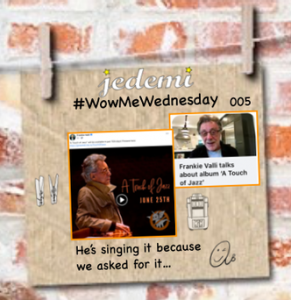 He's singing it because we asked for it… or would ask for it if we knew he was up for a late in life, musical genre shift. The "He" is Frankie Valli and the "It" is a "Touch of Jazz." Curious? Read on…
A Touch of Jazz
The description is as follows:
Frankie Valli joins with jazz organist Joey DeFrancesco for this intimate set of American standards including the lead single, a rendition of the 1940 classic "How High the Moon."
Mr Pete has been telling Annie about this new release for a while (he even pre-ordered). In fact, he thinks a release party would be fun to host now that wearing masks and living in isolation are in the rear view mirror. What he didn't understand was why others, including the label (Green Hill Productions), weren't as enthused.
Slowly the word got out. Mr Valli was on the Today show last week.
On his own Facebook page, he published a few tracks.
Eventually a list of tracks appeared:
1. Try a Little Tenderness
2. Day By Day
3. Don't Take Your Love from Me
4. I'll Remember April
5. All or Nothing at All
6. How High the Moon
7. We'll Be Together Again
8. Jeepers Creepers
9. The Last Request
---
…'How high the moon'
Is the name of the song
How high the moon
Though the words may be wrong
We're singing it because you ask for it
So we're singing it just for you…
---
We felt this one was Jukebox worthy. And, as always, there's more!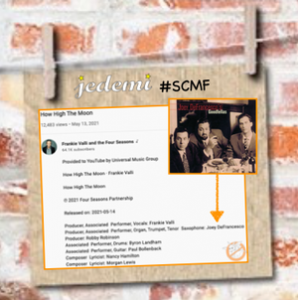 The Goodfellas guy?
So we Spotified Mr DeFrancesco and got the playlist:
Now we're having fun. We can listen to "Goodfellas" while waiting for "Touch of Jazz."
---
Another video you might find interesting is this collaboration…
Frankie Valli & The Four Seasons – Harmony, Perfect Harmony
---
Stay tuned (literally) as Mr Pete will surely provide a review of the Valli/DeFrancesco collaboration. You'll get his take and reactions (if he succeeds in pulling off the listening party).
Hope you enjoyed our #WowMeWednesday post! Please share.
—30—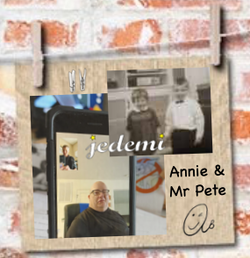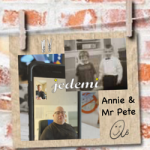 About Mr Pete
A music aficionado, Mr. Pete's mind and ears have no horizons. He has the uncanny ability to suss out the right song for the right time — a skill that is truly amazing. His lifelong passion for music began with his father's influence and was kindled during his developmental years. Mr Pete built an extensive collection of record albums —diligently organized and catalogued— by the time he was a junior in high school. His mixed tape skills, honed in college during his stint as music director, have been in continuous use over the years while curating holiday CDs as gifts for friends. Jedemi welcomes his contributions.