Don't have to be a dog person to love and embrace the heartwarming tail/tale of PIGLET. Deaf, Blind AND Pink, this rescued dog lives a purposeful existence that is truly inspirational.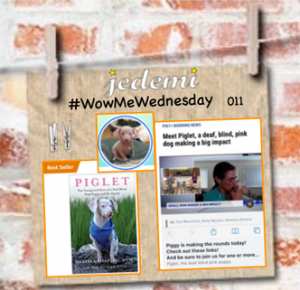 Seen on Facebook, Mr Pete knew that this was a special story— one he wanted to share with his sibling and to his broader audience (the readers here at Jedemi). Here's looking at you, Piglet! And without further ado, welcome to another edition of #WowMeWednesday.
Just to clarify, not talking "Babe" piglet, but rather Piglet the Dog with an inspirational story has been a Facebook sensation.
PIGLET The Unexpected Story of a Deaf, Blind, Pink Puppy and His Family Hardcover – August 3, 2021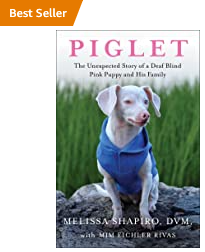 Deaf, Blind and Pink…
Described as a "charming and inspirational memoir about the power of empathy, resilience, and kindness, this 300+ page book is more than just a heartwarming story. There's a mindset that's worth paying attention to and adopting.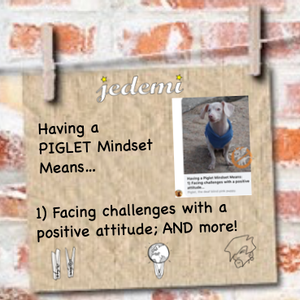 Having a Piglet Mindset Means:
1) Facing challenges with a positive attitude
2) Focusing on what you have and moving past what you don't
3) Accepting individuals for who they are and including them despite their differences.
4) Having empathy and understanding towards others and following up with positive actions
5) Being kind to all people and animals
You'll see sources of inspiration in the clips included below. PIGLET is touring to promote the book.
Please carve out some time and immerse yourself in this tail/tale.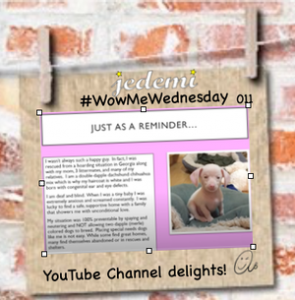 ---
You may just find that those nagging "matters of consequence" concerns clogging way too much of your mind, seem kind of trivial. You may also find a sort of guide to how you can proactively adjust / adapt your behavior: Be Kind!
Learn more at:
---
Simple, right? Then again, maybe we all could use a little PIGLET push to better live each and every day. Thanks for reading! Please share and, as always, we encourage you to #SCMF: Stay Curious!
—30—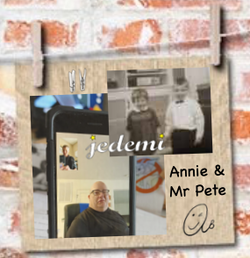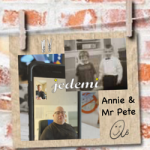 About Mr Pete
A music aficionado, Mr. Pete's mind and ears have no horizons. He has the uncanny ability to suss out the right song for the right time — a skill that is truly amazing. The Gang here at Jedemi enjoys his contributions.
---