Wowed and Proud! Artist side of Mr Pete inspires. The results? See for yourself…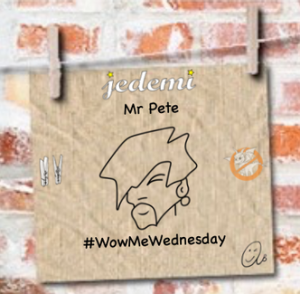 Okay, I was Wowed by Mr Pete and so it's my turn to do the WowMe post. I learned that my brother has an artistic side that is WAY beyond music. See for yourself!
It all started with this Facebook Messenger exchange…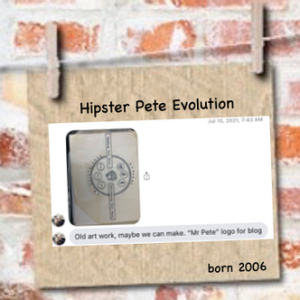 ---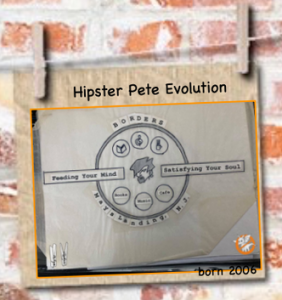 ---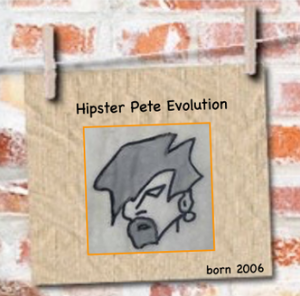 I asked about the origin of the artwork, and Mr Pete replied.
I did it.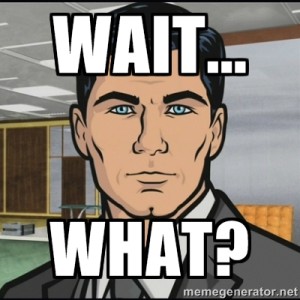 Yup!  He did it and I gotta say, Hipster Pete is way cool. Okay, maybe a wee bit fierce too, but that can be adjusted.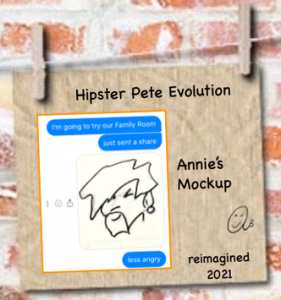 So I made a mock-up.
And he liked the mock-up.
Then I turned it over to my graphic artist pal for "clean-up."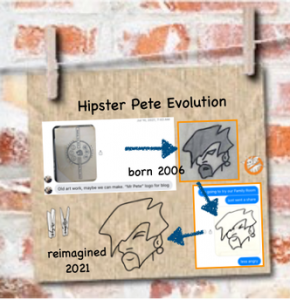 A few drafts later and — Voilà!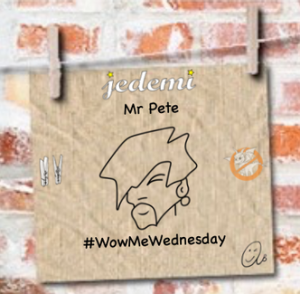 So today we introduce Hipster Pete 21 (as in 21st Century and the fierce one had roots in the last millennium (transitioning from 1990s to early 2000s).
What you can expect now…
Hipster Pete everywhere… Okay, not exactly, but you will see more of him here on the website and during contests /promotions. Hopefully, some swag too.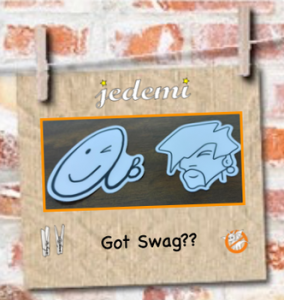 ---
This was a fun collaboration. And below foreshadows our destiny of collaborating…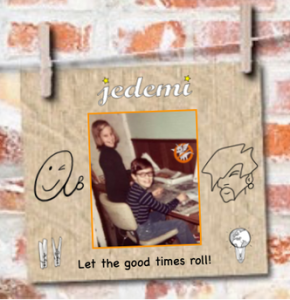 ---
Since Mr. Pete is on a break this week, our Enchanted Jukebox went with this fine tune as it seems to embrace the feel of the new Hipster Pete.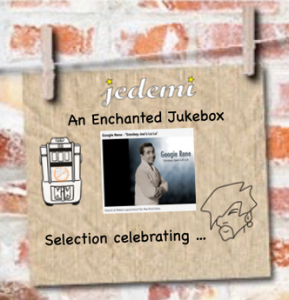 Enjoy!
---
Hope you enjoyed the Annie take over of the #WowMeWednesday post! Thanks for your time and The Gang as well as Mr Pete encourage you to share.
—30—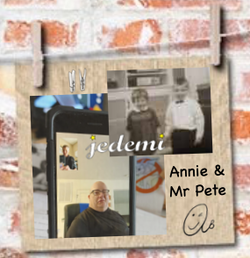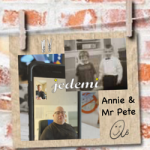 About Mr Pete
A music aficionado, Mr. Pete's mind and ears have no horizons. He has the uncanny ability to suss out the right song for the right time — a skill that is truly amazing. The Gang here at Jedemi enjoys his contributions.
---
Bonus Tune