Welcome to another edition of #WowMeWednesday. This one is timed for… Summer!! Earlier this week, we hit the Solstice, so why not celebrate with a special playlist from Mr Pete…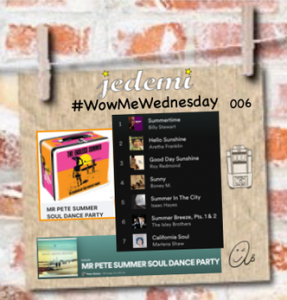 It is absolutely fantastic! On Spotify, you may get hit up with some ads, but hey, they need to pay bills. If you can, listen in order as Mr Pete has a logic to the flow.
---
It starts as a tribute to Summer and sunshine, then rolls into party music and then, regional dance favorites (for example Philly Dog).
Fun, right?
---
Annie pointed out that "Summer Breeze," an Isley Brothers cover of a Seals & Croft song she's heard a million times has lyrics that were a revelation to her.
Summer breeze, makes me feel fine, blowing through the jasmine in my mind…
"Jazzman" in my mind is actually "Jasmine in my mind."
No connection to Carole King's "Jazzman (1975)."
BTW:Jasmine is explained here.
The focus on Jasmine, a summer blooming flower, was used as a metaphor to show "contentment and harmony."
We all are feeling the contentment!
---
And Some CA Soul…
…hey say the sun comes up every morning
And if you listen oh so carefully
The winds that ride on the high tide
Whistles a melody
So the people started to sing
And that's how the surf gave birth untold
To California soul
California soul (Ooh, feels good)…
Another new to Annie, was this Marlena Shaw "California Soul" song. Definitely a must listen, early and often.
---
Okay… stop reading and start listening! This will be your soundtrack for the summer of 2021, and guess what?
There's always more as Mr Pete keeps on adding. Subscribe to him on Spotify and be prepared to be "Wowed!"
Hope you enjoyed our #WowMeWednesday post! Please share.
—30—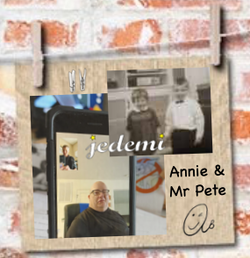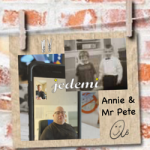 About Mr Pete
A music aficionado, Mr. Pete's mind and ears have no horizons. He has the uncanny ability to suss out the right song for the right time — a skill that is truly amazing!