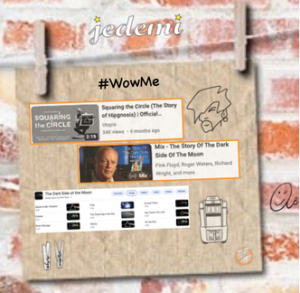 ---
Mr Pete, always ahead of the curve (in fact lapping most of us), has provided a new WowMe that draws attention to a remarkable form of art that we may have forgotten about in this age of streaming ALL media.-editor
First, let's rewind…
FADE IN:
INT. BAYLEY-ELLARD HIGH SCHOOL – GUIDANCE COUNSELOR OFFICE.
The high school edition of Mr Pete is having a discussion with the guidance counselor (GC) about his future.
GC: "SO WHAT DO YOU WANNA DO WITH YOUR LIFE?"
Mr Pete: "I want to design album covers!"
GC: "SO YOU WANT TO GO TO ART SCHOOL?"
Mr Pete: "I want to design album covers!!"
GC: "SO YOU WANT TO STUDY GRAPHIC DESIGN?"
Mr Pete: "NO! I Just WANNA design album covers and LISTEN to music to inspire ME!"
GC: "SON YOU CANT MAKE A LIVING THAT WAY!"
Mr Pete: "Sure you can, ask Mouse & Kelly ask Roger Dean"
GC: "WHO????"
Mr Pete: "Forget it, man, You're too square to understand."
Mr Pete stands up, points to the door, and makes his exit.
FADE OUT.
---
In a way the guidance counselor was correct—the best way to reach my career goal would have been going to Art School and studying Graphic Design. Although I had developed a deep appreciation of the album cover as a form of art, I lacked the skills in the creative process to make a living in it.
I later sharpened my writing skills to the point where I can document and share my thoughts in various formats on several levels of what I'd describe as "Coolness and Social Importance."
Which brings me to the topic of today's WowMe. I would like to take this time to bring attention to two NEW videos I came across while suffering another night of restless sleep (looking at you Lily…).
Squaring the Circle (The Story of Hipgnosis) is currently streaming on Netflix. Packed with rock stars, this documentary tells the vibrant story of the design duo behind some of the 20th century's most iconic album covers.
The creative geniuses behind album art for Pink Floyd, Led Zeppelin, and Paul McCartney. Conjurers of impossible visuals, Hipgnosis were at the white-hot center of the maddest, funniest, and most creative era in the history of popular music [Source: Utopia].
I highly recommend it and I'd say it appeals to the Straights and the Stoners (HAHA). For me, it gave a glimpse to my mindset, back in 1978 when I was trying to explain my passion(s) which were ART and MUSIC to that guidance counselor.
---
This other video discusses the creation of a work of art that not only has survived but thrived over the passage of time. It is "The Story Of The Dark Side Of The Moon" found on YouTube.
During my high school era (circa 1976-1980), it was the albums of "WISH YOU WERE HERE", "ANIMALS" and "THE WALL" from the group PINK FLOYD that had the biggest impact on our youth. That being said, DARK SIDE OF THE MOON was the first… The One that incorporated mix audio sounds (samples?) with soulful female vocals and rewarding lyrics that tinkled the soul and breathed new life into one's imagination.
Just put the needle on your record or load up the CD player (or in this century, hit the Spotify or other form of streaming) and then, isolate (headphones / ear pods on OR not) to experience/ witness its beauty.
IMHO, it is a work of art that has truly survived the passage of time (also confirmed by the fact that it has spent something like 33 years nested in the BILLBOARD TOP 200 album chart).
---
That's a Wrap…
I highly encourage you to periodically REWIND. It's okay to look back at your high school influences and even the soundtracks that carried you through your initial working years. Better yet, look at the packaging… the art that "covered" that vinyl / tape / CD. Worth repeating: Look at THE ART… The complete package.
Pink Floyd's Dark Side is a work of art that has thrived and evolved in several formats within several creative interpretations from the original source. This work of art from the past —a reflection of that period of time— is a present (OUR present!)… a gift for future generations.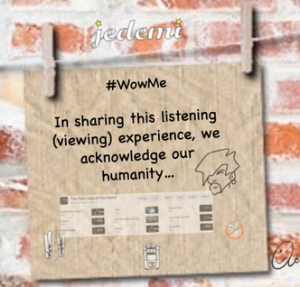 In sharing this listening (viewing) experience, we acknowledge our humanity. —Mr Pete
Thanks for reading AND thanks in advance for listening!
---
Bonus Videos…
---
---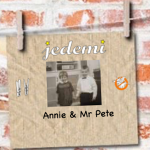 About Mr Pete
A music aficionado, Mr. Pete's mind and ears have no horizons. He has the uncanny ability to suss out the right song for the right time — a skill that is truly amazing. The Gang here at Jedemi enjoys his contributions.
—30—