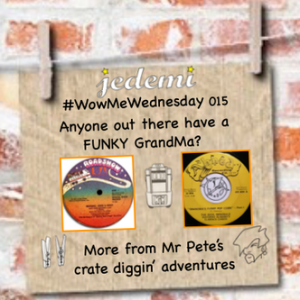 Flip the record over said Granny. Puzzled? Don't be. Mr Pete brings you a musical tribute to MeMaws that'll have you smilin' all day.
---
Everyone loves their Mee-maw. Grandmothers are powerful figures in today's modern family structure. They often deeply influence the upbringing of a child, especially in single parent households. Mee-maws or Grand Mamas are seen as Superheroes with special powers:
The calm during a storm, words of wisdom among madness, celebrating life with a shared dance.
Dig this for a musical tribute!
DISC SPOTLIGHT: "Bite Your Granny" by Morning, Noon & Night (1977)
A spin on Funkadelic?
---
How 'bout some Funky Popcorn? The Soul Generals Grandma´s Funky Pop Corn FUNK 45.
---
Grandma says "Flip the Record Over"
You ready for this?
---
Bonus Track (added 8 October):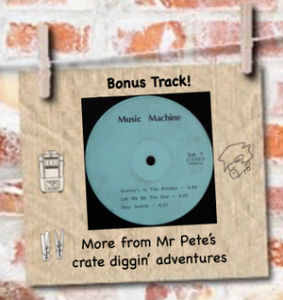 Music Machine – Granny's In The Kitchen [US, Jazz-Funk] (1960s/70s) — Instrumental
Annie sez… kinda chill like an early Sunday morning.
Crate Digger Wrap…
Anyone out there have a FUNKY GrandMa?
Our Annie offered up this from one of her favorite shows, Patriot on Amazon.
I very much hope that you'll find some inspiration and do some crate digggin' and sharin' of your own. And, as always, we here at Jedemi encourage you to #SCMF: Stay Curious!
—30—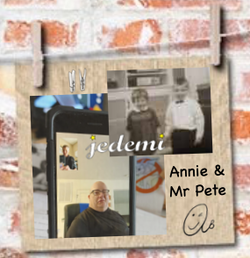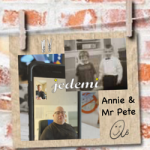 About Mr Pete
A music aficionado, Mr. Pete's mind and ears have no horizons. He has the uncanny ability to suss out the right song for the right time — a skill that is truly amazing. The Gang here at Jedemi enjoys his contributions.
---