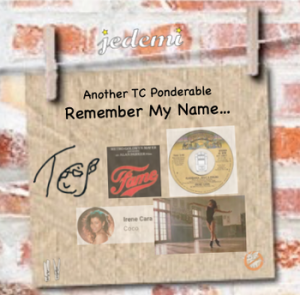 Editor's Note: In this post, TC offers a heartfelt ponderable inspired by the passing of an icon. "What a feeling" it'll trigger along with the desire to sing and move… —editor
---
This weekend we lost a good friend; one I did not know personally. Her name was Irene Cara.
'Fame' and 'Flashdance' singer Irene Cara has died at 63
Irene won the Oscar for the Best Song of 1983, from the Underdog/MTV Generation Blockbuster film "Flashdance". This little low budget film starring mostly unknowns including the 19-year-old Jennifer Beals became a mammoth of a success due to the ultra-high rotation of music videos from the film on MTV, back in the day when music videos was all they programmed.
---
---
Irene wasn't on-screen in Flashdance. Her voice sung the iconic song during the iconic finale, where the said Jennifer Beals auditioned for the Pittsburgh Ballet, got the job, won the heart of her older boyfriend Michael Nouri, and his adorable bulldog.
Adrian Lyne directed the film and Jennifer's dancing was done by a stunt double, but the song was Irene's. Iconic.
I remember Irene from the first major film she was in "Fame." It's a story about classmates in NY's High School for the Performing Arts.
Alan Parker's film was a new breed of musical. Incredibly diverse in 80's standards. As I grieve her loss, I visited YouTube to pull up some of her songs from "Fame".
"Fame"- always amazed that all the dancing kids ran out on 46th street and went into a dance jam on a bust NY streetscape. A real one.
FAME (1980) Street Dance Scene
---
"Hot Lunch Jam"- the best lunch break you could have without eating a bite.
---
"Out Here on My Own"– a piano and Irene's beautiful voice.
At this point, I was already a puddle of memories. The kicker was the finale- a classic ending. The type I say that "Real Men Wept".
---
"I Sing the Body Electric"- a suite of voice, music, and dance that has not been reproduced as good as it was in "Fame", especially in the re-make in 2009. Or so I thought.
Apparently during a recent Grammy Awards, they performed "I Sing the Body Electric" with a group of music sensations as Cyndi Lauper, Common, Lee Currie (also from the original "Fame").
---
The Wrap:
I think Irene is looking from musical heaven and enjoying all the tributes and dedications.
Beautiful.
Thanks for reading (and listening)! -TC
—30—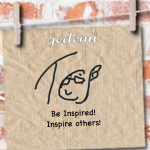 Bonus Track: Irene Cara Live version
---