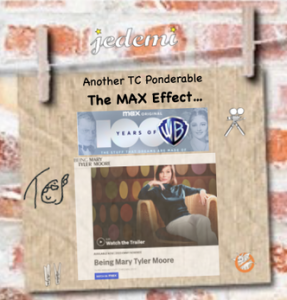 TC ponders a HBO as a streamer (not the expensive cable movie service he knew growing up). You'd think selecting Warner Bros and its prime broadcaster HBO for your streaming entertainment would be a "no-brainer".  Being the red-haired stepchild in the market? Deserved or just a consequence of the COVID times? Read on! – the editor
---
You would think in the age of streaming, selecting Warner Bros and its prime broadcaster HBO as your provider would be a no brainer. However, the entry of HBO MAX hit in the cusp of the COVID pandemic, and it seemed somehow to bet the red-haired stepchild of the streamers.
Bad corporate synergy? Bad timing? Another expense? Who knows?
A nail in the coffin: During the pandemic, WarnerMedia and its owner, AT&T, announced the ENTIRE slate of 2021 releases from Warner Bros. were to be shown not only in theaters, but on HBO MAX the same day and date.
The earth moved! Creatives protested.
Who would have thunk a goodwill gesture to make entertainment accessible both in the theater and at home during the uncertain times of COVID-19, would tarnish the brand.
Seriously? I reiterate… that should have been a "no-brainer."
I guess, a public company, such as AT&T, may have realized with this big of a purchase ("investment"), adopting an unproven business plan was too risky (and perhaps too much of a pill to swallow), even if it was with good intentions [shakes head].
---
As the Streaming World Streams…
Point being… the business side continued to flow in new and unexpected directions. Recently, AT&T spun off WarnerMedia and merged with Discovery Channel.
And that business decision led to re-branding. Sure… why not?
Enter MAX… No relation to Mad, but it does make ya think.
---
Next… The Rebranding. Enter MAX – The One to Watch…
Per the HBO.com website:

Max is the enhanced service replacing HBO Max. The service will feature iconic programming, including all the HBO content you already love, like Game of Thrones. It will also be home to crave-worthy genres, plus some of the most anticipated premieres. (So prepare to find some new favorites.) Basically, it's the one to watch.
Uh… huh… Sure… what you said…
MAX rolled out as a combination of the HBO MAX platform and Discovery's Discovery +. The intent, no doubt, more corporate synergy. Simply stated, "Fiction" from the WarnerMedia side, with "Reality" from the Discovery side.
---
Small World After All…
Apologies for the earworm. But here's the thing… I worked for both Warner Bros. and Discovery in their retail division during back in the day. Both became victim of changing management and corporate belt-tightening. The Warner Bros Studio Stores AND Discovery Channel Stores shut their brick-and-mortar locations withing a 7-year period.
Both companies were great companies to work for, but still, were not stable ones…
---
Premiere Week was Weak, Until…
So during its premiere week, the reviews on the new platform were "diced" to say the least. Personally, I found the first week's slate to be a bit stodgy. So much Discover programming, it was hard to find my TCM (Turner Classic Movies) page, or movies in general.
Then, as luck will have it. Nirvana!
Two programs premiered during MAX's first week that grabbed my attention.
Four-Part Doc…
A big title to celebrate the new corporate synergy was 100 Years of Warner Bros. A four-part series documentary on the history of the famed studio. Being a movie buff, at first I was disappointed at the amount of history that was NOT mentioned. But in hindsight, to pare down 100 years into a 4-hours of run time, while balancing between the early years to current times, they actually did a great job.
My Take on the Doc…
For me, the event did not kick in until parts 2 and 3, when Warner Bros entered the Steve Ross era. Talking the late 60's and early 70's, when the studio was trying to find its direction after years of Jack L Warner rule. The final chapter hit close to home when it began with the ill-fated merger with AOL in 2000.
[The "ouch" for me was… that merger led to the demise of my job at WB.]
The end of part 4, showcased the current CEO of Warner Bros. Discovery, David Zaslov. He's the one who shut down, you guessed it, my other job at Discovery Channel.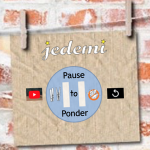 But I must say I was very proud of the documentary, a rich history of the company or companies I once worked for. It was worth the 4 hours to view.
---
Even Better Content? Indeed…
The doc was not the best content I experienced that week. That award goes to Mary Tyler Moore (MTM). MTM did not directly produce any films or TV shows for Warner Bros. Rather, HBO and their storied documentary programmers knew what they were doing when the acquired the MTM documentary, Being Mary Tyler Moore.
An icon to women, and men, Mary was loved. Back-to-back with two iconic television series, The Dick Van Dyke Show and The Mary Tyler Moore Show, that were vital / influential and perhaps two of the most original sitcoms of the 60's and 70's.
After that triumph, she followed with Academy Award nomination for her performance in Robert Redford's directorial debut Ordinary People. America's sweetheart, doing a complete 180. Her portrayal of a cold and shattered mother still haunts me to this day. The fact that she lost the Oscar to Sissy Spacek in a more traditional "Oscar-Bait" role, shows that again, Mary was ahead of her time. To me, it demonstrated how she could tackle stuff that was not all sunshine and lollypops.
I screened Being Mary Tyler Moore without interruption…
I screened Being Mary Tyler Moore without interruption, a rarity in the streaming age of pause, snacks, and potty break. I couldn't stop. It was THAT good. The filmmakers had access to Mary's personal history through the help of her late husband, Dr. Robert Levine. The result is a very personal portrait of a conflicted person, who during the end of her life found true happiness after "Turning the world on with her smile."
---
That's a Wrap…
I watched this fine piece again the other day, and was still moved. Certainly the best documentary I have seen in a long time.
So ponder this… and it is a two-parter:
What is your most iconic Warner Bros movie?
What was your most iconic Mary Tyler memory?
Hit me up in the comments.
Thanks for reading (and pondering with me)! Happy viewing! -TC
---
Bonus Clips…
100 Years of Warner Bros. | Official Trailer | Max
---
Being Mary Tyler Moore | Official Trailer | HBO
---
Bonus: About the WB Studio Store
---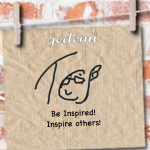 —30—