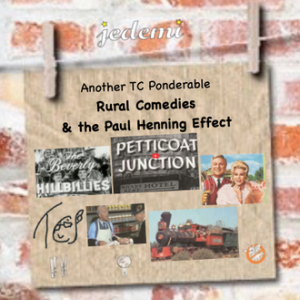 Hit the "way-back" button… to the 60s where the name "Hooterville" has an entirely different meaning than… well, you get it. In this ponderable, TC brings to light an era of rural comedies that were "must see" television then and are now "can see" via streaming. Enjoy! – the editor
---
You cannot deny at over the age of 100, Norman Lear has had an effect on the American Situation Comedy. Lear gets lots of duly deserved recognition. No one leaves unscathed on his shows— even almost saintly Edith Bunker has had her moments. But this pondering is not about Norman Lear. I did that months ago.
This ponderable is about television that pre-dated that era (in fact the "rural" comedy needed to move away for the likes of Archie Bunker, Maude Findlay, and George Jefferson). I am talking about The Hooterville Trilogy! All appearing on CBS-TV in the 1960s.
Paul Henning was the creator of the Beverly Hillbillies, a CBS mega-hit that revived the career of Buddy Ebsen, introduced the cement pond, and Hillbilly cooking in the city limits of Beverly Hills, CA.
[Read: Paul Henning, producer of 'The Beverly Hillbillies,' found major success in rural comedies]
The plot was simple, Jed was hunting and when he shot his hunters shotgun, he found his land has rich in "bubbling crude /Texas Tea." A new millionaire, the family moved to the one city millionaires live in— Beverly Hills ! In the family car, drove Jed, his daughter Ellie Mae, Granny and Cousin Jethro. Bank owner, Mr Drysdale and his hapless assistant Miss Jane Hathaway, doing anything to keep Jed's bank assets in their bank.
---
---
The show was funny… CBS asked for more (beyond the 274 episodes) like it.
Enter Petticoat Junction…
The town of Hooterville USA was surrounded by many small town folk, was serviced by a one car wood burning locomotive called the "Cannonball" that rode a loop between Hooterville and Pixley, with no connection to the main train line due to losing its connection to disrepair. Midway on the train line is the Shady Rest Hotel, run by Kate Bradley, Uncle Joe Carson, and Kate's three gorgeous daughters. They fight off the VP of the railroad, Homer Bedloe, who wants to shut down the Cannonball and effectively the Shady Rest, just to be shady. Only to be stopped mostly by the president of the railroad, who shows up so disheveled, Uncle Joe calls him a Hobo.
---
---
The show was funny… CBS asked for more beyond the 222 episodes) like it.
Enter Green Acres…the place to be (!!)
Spinning off of Petticoat Junction AND a creation of Jay Sommers, this series follows a New York City attorney and his wife's attempt to live as genteel farmers in Hooterville. Oliver Wendel Douglas buys a farm in Hooterville, and takes his high fashion wife Lisa (played by Eva Gabor) to live with the kooky characters that have overlapped between the other two shows. Lisa could only make Hotcakes, and not very well. Mr Hainey was always around to sell them anything and everything, and the house was always in disrepair.
---
---
The Beverly Hillbillies 1962-71
Petticoat Junction 1963-70
Green Acres 1965-71
---
The show was funny AND CBS had a trio of rural comedies that were counterpoint to more grounded shows like The Andy Griffith Show, Gomer Pyle, USMC, and Mayberry R.F.D..
Rating winners, cast with actors who were NOT spring chickens to carry the shows. Always in the top 20.
No sign of 1960's unrest, Vietnam, Free Love, and Drug Culture. Jack Nicholson, Peter Fonda, and Dennis Hopper on their motorcycles. The most modern sights were the three Bradley sisters swimming in the water tower, that in Hooterville, were very fashion forward.
Ratings still happened. High paying advertisers did not.
So around 1970, the rural purge commenced. All of these shows were gone by 1971 –Making way for trendier water cooler shows like All in the Family, Maude, Mary Tyler Moore, and MASH.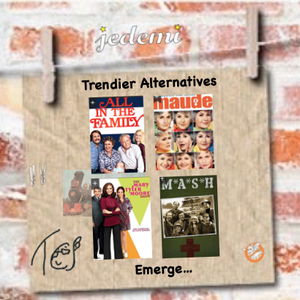 CBS was a business. They needed to make money on those high ratings. That is what they are in business for.
So as years went by, so did the re-runs of the Hooterville Trilogy shows. Cable breathed life in them during the 80's and 90's. DVD collections during the 2000's. Now we got Paramount Global's streaming Pluto TV that not only have a Beverly Hillbillies channel, they feature a Classic TV Comedy channel that shows Petticoat Junction and Green Acres back to back.
Pluto TV does Petticoat Junction…
---
In this day of decisiveness, the Paul Henning shows have aged well. They show what it is like to mix the rural with the mod, and respect both when we get to know both. They only thing not welcome? Pretention. That never ages well, and somehow has not gone away.
That's a Wrap!
Thanks to streaming, the joys of Hooterville, from the minds of Paul Henning, the Filmways production company, and CBS, are available to watch daily. They may not be as trendy as "The Office" or classic like "Seinfeld" or iconic as Archie, Maude, and George. Rather, these are worth a look are they are as timeless as that indestructible Cannonball , and reliable as Sam Drucker and his General Store… IMHO. Let me know what you think.
Thanks for reading (and pondering with me)! -TC
---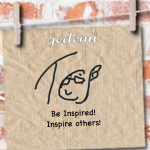 —30—