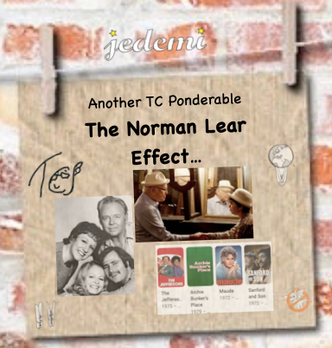 Normal Lear was ahead of the curve… and as the history repeats, a revisit of break-through show can be an eye opener. Read on! – the editor
---
Time and political climate can recycle for many years to come. People experience, try to learn, correct or ignore, then go through the same issues many years later. The expression goes, the more things change, the more things stay the same.
I have a Facebook friend from high school, a more conservative fellow, that I have allowed to be on my list of friends since we have a common like of good Italian food. Later in life, I tend to look for things in common then focus on things that are not, or that I can change. This has been an evolving policy of mine. I try to keep the peace.
In my streaming adventures, my Pluto TV brought me to a marathon of "All in the Family", the iconic Norman Lear CBS sitcom from the 1970's that changed television. For those not in the know, the series revolves around the Bunker family, led by the crusty, conservative, illiterate, and opinionated Archie Bunker, his kooky but loving wife Edith, his feminist daughter Gloria and his liberal son-in-law Michael, also referred to as Meathead.
The brilliance of this show is there is no clear side of opinion, and how you interpret it, is what you get out of it.
Now when I had posted that I revisited an episode of Edith losing her faith in God, due to the murder of her friend Beverly LaSalle, a female impersonator that Archie saved his life a few years back, at that hands of thugs on the streets of their neighborhood, my conservative friend posted that she loved that show… and Archie was right.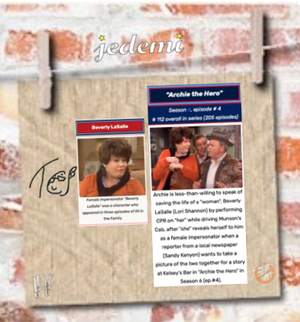 [She was referring to the humor of Archie berating Meathead's liberal views.]
I was put back a little, noting that Michael/Meathead was the character that helped Edith return to Church (Yes, the Atheist did that). She was focused on the verbal abuse Archie slammed to his son-in-law, which in this woke-non-woke-woke climate is high comedy.
With all due respect to my friend, "All in the Family" is much more than that. The brilliance of the show that even with the high profile polarizing characters, there is no white hat/black hat mentality with the writing and characters. If there is any program that is in a grey area, this was it! And in 1970, it was the first.
---
This theming of family continues through the many spin off shows from "All in the Family" and those Norman Lear developed that were not.
Think of "Maude," Edith's liberal cousin who went toe-to-toe with Archie on several episodes before getting her own sitcom.
Think of "The Jeffersons," the black family who lived next door to the Bunkers. We all know that they ended up "Movin' on Up.. to a deluxe apartment in the sky."
Maude's first maid, Florida Evans, moved into the projects of Chicago, to raise her family with her soon to be late husband James.
Divorced mother of 2 getting a restart, (One Day at a Time), mixed ethnic adoption, (Different Strokes), family legacy in business, (Sanford and Son). You get the gist. These are not simple basic non-offensive situation comedies with a singular point of view. Rather, they all came from a grey area —a melting pot so to say. Like this great country.
---
All reactions by characters in all these shows are 3-dimensional, to some, it is not simple enough. They like their good guys with white hats, and the bad guys with black hats.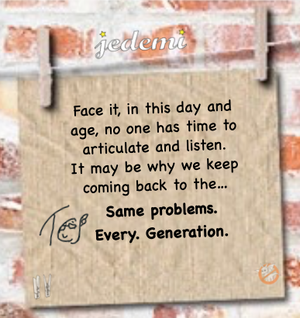 Worth repeating: …In this day and age, no one has time to articulate and listen. It may be why we keep coming back to the same problems. Every. Generation.
That's a Wrap!
Just saying… it really is worth your time to revisit these shows in your streaming travels. And stop. And ponder. They do bring a bounty of food for thoughts. Thanks for reading (and pondering with me)! -TC
---
For Your Viewing Pleasure
---
---
---
The Unexpected Crisis of All in the Family's Drag Queen
(TRT 23min)
---
And this will give you a deeper dive into The Normal Lear Effect.
---
—30—