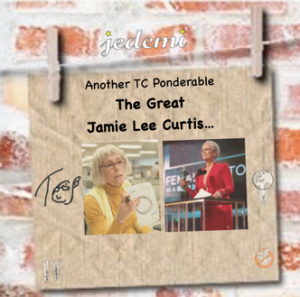 This week TC ponders Jamie Lee Curtis who he has been following during awards season. He notes how her journey has been humble and refreshing. Read on! – the editor
---
Having a disconnect with the current movie season, it is so refreshing when you finally get a chance to catch up.
My streaming adventures led me to a free trial of Paramount + with Showtime.
Paramount + and Showtime are the Gateways…
In my household, we already have a basic Paramount+ subscription (even though I do not have it set up in my bedroom). Luckily for me, most of the shows I wanted to watch have been featured on Paramount Global's Free streaming service, Pluto TV.
Due to these circumstances, I had missed several of this year's Best Picture nominees (and a good bunch of them were on Paramount+).
Note: Going forward in 2023 is a plan to merge Paramount+ and Showtime streaming services (corporate siblings as they are). The current incarnation is most likely a sneak preview of what to expect.
I finally caught up with "Top Gun: Maverick", just started "Babylon", and finally tracked down the cable/streaming home of films from A24, the hot distribution company who has brought some of the best films in the last few years to our attention.
Showtime is the streaming/cable home of both "Marcel, the Shell with Shoes On" —the feature film of the internet sensation nominated for best animated film, and the "Everything, Everywhere All At Once" —the Michele Yeoh film that propels her to the super stardom she so deserves. This film re-introduces Ke Huy Quan as an adult, in a dynamic role as Yeoh's husband, who was last seen in his youth as Short Round in "Indiana Jones and the Temple of Doom" along with being one of "The Goonies".
I screened "Everything, Everywhere, All At Once" followed by the Cast victory broadcast during the SAG Awards for 2022. While I expected a sweep of sorts, based on the wonderful experience watching the film that afternoon, the big surprise was for Best Supporting Actress. A happy surprise (think "snoopy dancing" surprise).
Jamie Lee Curtis!
Now what little I had been following this award season, the supporting actress category had been favored for the wonderful Angela Bassett, for her part in "Wakanda Forever". But when Emily Blunt announced Jamie as the winner… hard to contain the emotions triggered seeing her on the podium.
The sincerity and humility she shared with the audience and the viewers, has been so refreshing in a vain and divisive world.
---
I ended up following Jamie Lee Curtis on Facebook. Her journey during awards season has been so humble and refreshing… it would make you want to be her best friend, and hang with her. At 64, she could be my oldest sister. I am rooting for her, and whether she gets the Oscar on the 12th of March, she is so happy to be here, and so are we.
Your Assignment…
Must. Watch. "Everything, Everywhere, All At Once" (if you haven't!).
Looking at YOU, my fine editor!
---
But, wait! There's More to Ponder!
I highly recommend you revisit Jamie, not only in her iconic Halloween movies (especially the original 1978 and the current trilogy), but in other classics.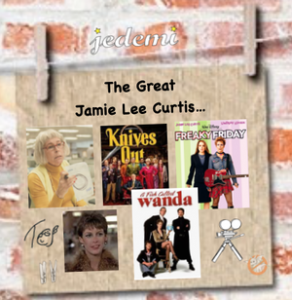 Some for your consideration:
"Trading Places" (1983)
"A Fish Called Wanda" (1988)
"True Lies" (1994)
"Freaky Friday" (2003)
"Knives Out" (2019)
Can You Believe This?
Also notable, she is married to Christopher Guest, the comic creator of such classics as "Waiting for Guffman", "Best in Show", and "This is Spinal Tap".
I wonder what that dinner table is like??
The talent between those two?? There. Are. No. Words.
Then again, wow!!!
That's a Wrap!
Thanks for reading (and pondering with me)! -TC
---
Rewind from a Previous Post…
First mentioned in "TC Eye on Media" here.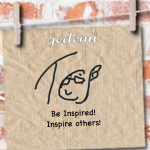 —30—