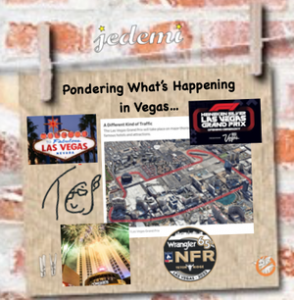 What's happening in OUR Vegas? TC ponders the enhancements and events that are a blessing and a curse. Enjoy! – the editor
---
The amount of enhancements that have been coming to Las Vegas are starting to come to fruition. For us locals, it has been a blessing and a curse. For example, the days of staycations on The Strip, a side effect of the pandemic, are long gone. Between new parking fees and increasing resort fees, it is not cost-effective to visit The Strip. In fact, currently Tropicana and Treasure Island are the only properties that have free parking (if you do not include the Fashion Show Mall). So, in the words of Marvin Gaye…
What's Going On?
There seems to be too many events between Halloween and Super Bowl to have any lull on The Strip. Some thoughts (observations):
Even BravoCon made the move to Vegas. Andy Cohen and the "Bravolebs" hit The Strip in properties that can handle the crowds.
Then there's the "big pigskin elephant" in the room: THE BIG GAME (AKA Super Bowl) will be at our Allegiant Stadium mid-February. Yes, a mere 4-miles from my house (!?!). It will be the closest I will ever be to the Big Game. That is until the next Big Game (LOL).
---
Playing the Cards We're Dealt…
I got tired just writing the above and I'm certain you got eye fatigue reading. Well, let me switch gears. Please play along…
My ex-roommate and I had a joke. A former drag queen, every week he would shout out to me: "I don't know what number to perform."
My standard answer: "Do the Main Event!"
(from the Barbra Streisand film of the 70's).
Then I'd continue my counsel: "Make sure it's the long version (A disco version, 12-minutes long. The rage in the disco 70's) and lock the doors."
You see, for us locals we cannot escape the onslaught of events.
There. Is. No. Escape.
Post-COVID, there's always something going on. And compared to those desolate lock-down months during the pandemic, we should actually celebrate the bounce back and what it is doing for the local economy.
That's a Wrap!
So here's MY message to my town: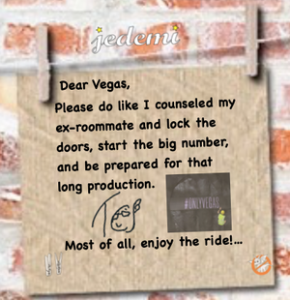 Allow me to reiterate:
Please do like I counseled my ex-roommate and lock the doors, start the big number, and be prepared for that long production. Most of all, enjoy the ride!
Thanks for reading! (and pondering with me)! -TC
---
Bonus Clips…
---
---
---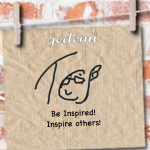 —30—