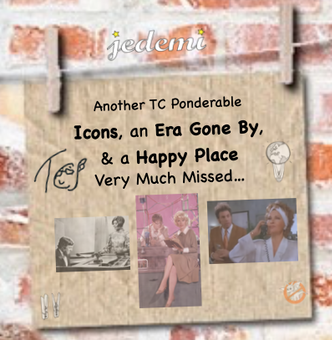 TC writes about the recent passing of some icons notable as a reminder of an era gone by, and a happy place very much missed. Read on! – the editor
---
Just a little while ago we were remembering an Icon from the 70's and how it inspired our Bestie. Now less than two weeks later, three Icons from the 1960s (and forward) have left us —leaving legacies in many different ways.
First Icon – Mr Bacharach:
His music was legendary and a backbone to my life from when I was born up until when he passed. Burt Bacharach wrote dozens of songs sung by the greats of the industry, but is most notable for his collaboration with lyricist Hal David and songstress Dionne Warwick.
A sample of his work can be seen in the recent CNN Documentary film on Warwick, which has just been added to HBOMax. I dare you to NOT start singing one of his songs.
>> Note to all: Dionne never liked his "Do You Know the Way to San Jose," and was never a fan of the "whoa, whoa, whoa, whoa…whoa."
You can find a tribute to Mr Bacharach by clicking here (or by scrolling down).
---
Second Icon – Ms Raquel"Eye Candy" Welch:
Speaking of "whoa" (maybe "woe"), was the passing of the epitome of eye candy —Raquel Welch!
While it was never pushed in the 60's, Raquel was the biggest Latina superstar, next to Rita Hayworth. Her exotic looks and sultry voice were a fantasy for pre-pubescent men and above. Scantily clad, never in full-on nudity, and not a pushover, her career changed when she entered the 70's. She never settled for just being a sex symbol.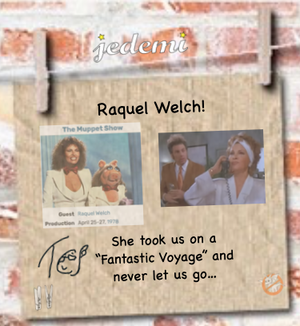 While known to be a diva during her stage career on Broadway and in casino showrooms and such, she also knew how to make fun of that image, as seen on the classic episode of Seinfeld and "The Muppet Show." Plus, she gave Robin Williams a run for his improvised money on a "Mork and Mindy" episode.
Ms Welch certainly took us on a "Fantastic Voyage" and never let us go.
You can find a tribute to Ms Welch by clicking here (or by scrolling down).
---
Third Icon – Ms Stella "My Linda" Stevens:
My last Icon, may not be as well known, but her death his close to home. Stella Stevens had a unique career, and although most of her iconic performances were in the 60's and right up to the "Poseidon Adventure", (yes, Stella was Ernest Borgnine's "My Linda" the only woman Officer Rogo ever loved), She bounced through many films in the 60's.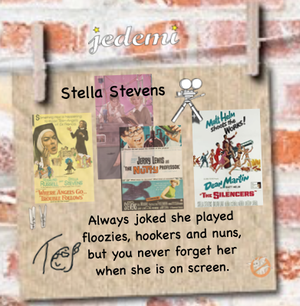 As "scene" on the big screen:
I always joked she played floozies, hookers and nuns, but you never forget her when she is on screen. Even though she was from Tennessee, she talked like a broad from Brooklyn and was an All-American sexpot. Even as a nun.
I made a deep dive on YouTube and reached back to many tributes to Stella. My former roommate has been devastated as "The Poseidon Adventure" is his all time favorite movie, even to this sci-fi junkie.
You can find a tribute to Ms Stevens by clicking here (or by scrolling down).
That's a Wrap!
You know, I can't help but thinking that… after all, we lost not just "My Linda," but perhaps "Our Lindas."
That being said, how about taking some time to revisit the works of these three? For sure, it'll be a tribute of an era gone by, and a happy place very much missed. Thanks for reading (and pondering with me)! -TC
---
For Your Viewing Pleasure
Seinfeld 0822 – Raquel Welch Is A Menace
---
Muppet Songs: Raquel Welch and Miss Piggy – I'm a Woman
---
Tribute Stella Stevens
---
Tribute to Raquel Welch
---
A "Settle in" Tribute – A Tribute to Burt Bacharach & Hal David
This one has an especially long run-time (thus the "settle in" reference).
---
—30—